NETSCOUT Awards $30K to Area Nonprofits
Texas and Massachusetts employees choose six beneficiaries.
In a happy continuation of one of NETSCOUT's many social-impact programs and our mission as Guardians of the Connected World, employees of our Allen, Texas, and Westford, Massachusetts, offices have chosen the recipients of their respective Heart of Giving community grants.
Heart of Giving Community Grant Program
Working with local community foundations, our employees identify a meaningful theme for each year's grant and research local charitable organizations that meet the year's criteria. Via our community foundation partners, we publish a request for proposal or ask for letters of interest. After careful review and thoughtful discussion, the grant work teams select three finalists, who are invited to our offices to pitch their programs and opportunities for volunteer service directly to each site's employees. All site employees can then vote on how to allocate our grant awards.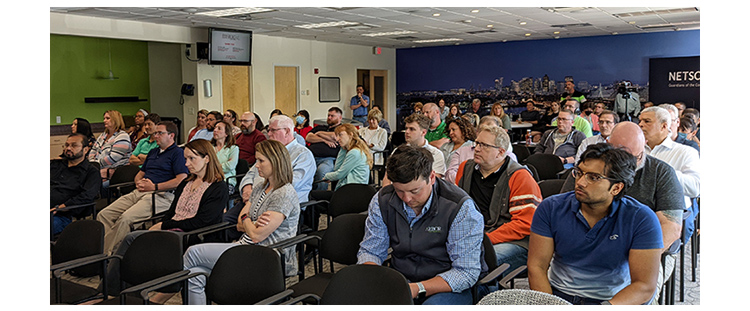 This was the fifth annual program in Allen, partnering with Communities Foundation of Texas, and the eighth annual community grant program in Westford, partnering with Greater Lowell Community Foundation.
2022 marks one big change for this program—one that employees seem to like: We increased the total grant awards from $10,000 to $15,000. The additional $5,000 allows all finalists receive a cash grant. And after two years of virtual events, the pitches were held in person at our Allen and Westford sites again.
And Now, Our Winners!
In Allen, the grant focus area was innovative hunger relief programs focused on youth and education. Minnie's Food Pantry was awarded $10,000 and our volunteer service. The pantry provides numerous programs that help families gain long-term food security and to break the generational curse of people (especially children) in low-income areas not having access to fresh fruits and vegetables.
An additional $5,000 in grant funding was distributed to the following organizations:
Community Garden Kitchen, which serves nutritious meals to those in need in a safe, welcoming place
Frisco Fastpacs, which ensures that no child in Frisco has to endure hunger when school is not in session
In Westford, the grant focus area was mental health support for caregivers and care providers. Hidden Battles was awarded $10,000 and our volunteer service. This organization strives to help preserve the healthy minds of military/veterans, law enforcement, fire, EMS, dispatch, and nursing personnel through treatment and counseling for depression, suicidal tendencies, and PTSD.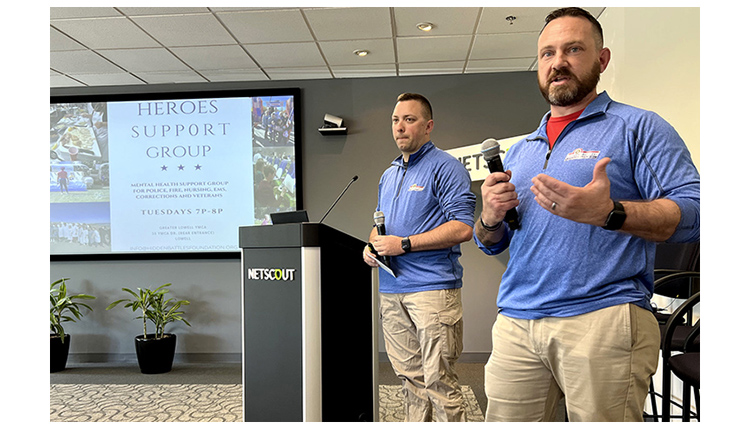 An additional $5,000 in grant funding was distributed to the following organizations:
Challenge Unlimited, which provides therapeutic, educational, and recreational opportunities, using the resources of the Ironstone Farm and its environment to help all involved experience joy and enhanced quality of life
Edinburg Center, which provides an array of evidence-based, innovative services that promote personal growth and independence, foster hope, and enhance the quality of life for the people they serve
Unique by Design
By design, employees are part of the philanthropic process from beginning to end—from learning about community needs and reading grant proposals to selecting finalists and planning volunteer service projects. We aren't just writing checks: We provide human capital too. Volunteer service is an important part of our grant program and our corporate culture. Our finalists come into our offices and pitch to us, educating us about their programs and services so we can all better understand the needs in our own communities and how these area organizations are addressing the issues.
What They're Saying
Jennifer Steele, product marketing at our Allen, TX office and first-time work team volunteer, said, "Being part of the community grant committee was a great way to get involved with local charities in our own back yard. Rather than just selecting a charity we were familiar with, I enjoyed the process of evaluating area groups based on what our campus employees felt was most important in our area. Reading the company proposals helped me understand and articulate how our gifts of time and money can be used to change someone's life. The day of community presentations was a great way to come together as a company to open our hearts to charitable giving."
Patrick Wu, senior corporate counsel, compliance at our Westford, MA office, noted, "The pandemic really showed how important local non-profits are to the communities that they serve and, in turn, the value of corporate giving. I volunteered to join NETSCOUT's community grant program committee this year because I wanted to give back and help maximize our grant's impact on the many challenges individuals are facing today. Also, as a newer employee at NETSCOUT, it was a great way to meet individuals across the Westford office and work together on a project reflecting our values as an organization."
When surveyed, employees also told us: 
"Proud to be a part of a company like NETSCOUT that gives priority and resources to this type of program. On a personal level, it feels good to work in such an organization." 
"This was the first Heart of Giving community grant program I've seen. I think it's wonderful and so heartwarming these programs are there for the communities." 
"Very interesting session today and glad to hear the pitches and what these fantastic organizations are doing locally." 
"I so love this program and the opportunities it provides for us as employees to give back to our community. Thank you, NETSCOUT!"
"I think it is a great way to help our community. By volunteering with the non-profit organization, it makes the program even better."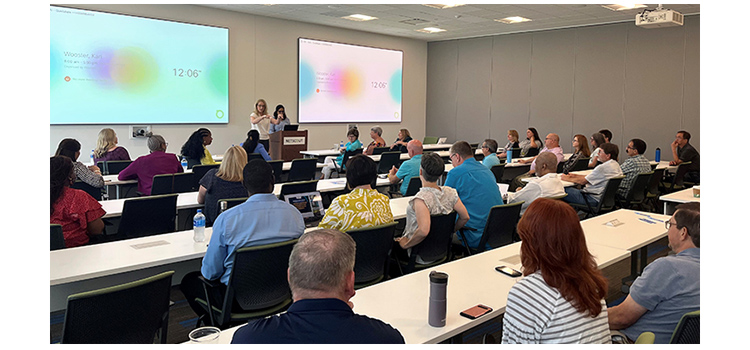 Learn more about NETSCOUT's Heart of Giving program.