Your network is a gold mine—a valuable source of data with the potential for actionable top-line growth. But there's just one problem. Unlocking this value and building new revenue streams presents a major challenge.
How can you ensure success with your monetisation mission without violating GDPR and data privacy legislation?
In this session, we'll take a closer look at how service providers are taking what they know about location and behavioural patterns and bridging the gap between the digital and physical lives of their subscribers. Our technology experts will evaluate the revenue potential of the business and industry verticals well-suited for actionable data insights including subscriber movement.
Tapping into a global ecosystem of leading service providers and best-in-class analytics partners, NETSCOUT delivers highly efficient and consumable Smart Data across the following industries and applications:
Mobility Analytics & Event Planning
Public Safety
Smart Cities
Public Transport & Retail Planning
Advertising
Join us on November 8, 2023 as NETSCOUT cracks the code on Data Monetisation opportunities made possible with near real-time, highly-granular, actionable subscriber insights.
Guest Panelist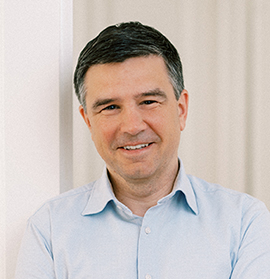 Mario Mayerthaler
CEO, Invenium Data Insights GmbH
With over 15 years' experience in telecoms, Mario Mayerthaler founded A1 Telekom Austria's Start up Program where his data monetisation work led to a cooperation with Invenium in 2017. Dedicated to the topic of analyzing GDPR-compliant floating mobile phone data out of telco network data, Invenium is active in Austria and Germany and serves a variety of customers with its analytics – from tourism sector to traffic sector, to railway analytics and other branches. Learn more at www.invenium.io.
Related Webinars
An Automatic Neighbour Relations Reality Check
Date: September 13, 2023
Time: 14:30pm - 15:15pm (CEST)
Guest Panelist: Karsten Gaenger, Product Line Manager
Simplifying Carrier Aggregation Complexity
Date: October 18, 2023
Time: 14:30pm - 15:15pm (CEST)
Guest Panelist: Paolo Trevisan, AVP Product Management