Manufacturing is complex. From product design, to procurement, to scheduling, to production, to distribution, through eventual shipping, many specifically designed applications and services must work together for a smooth process flow. Some of the most common manufacturing applications include:
Manufacturing Execution Systems (MES)
Supervisory Control and Data Acquisition (SCADA)
Computer Aided Design/Computer Aided Manufacturing (CAD/CAM)
Enterprise Resource Planning (ERP) and Materials Resource Planning (MRP)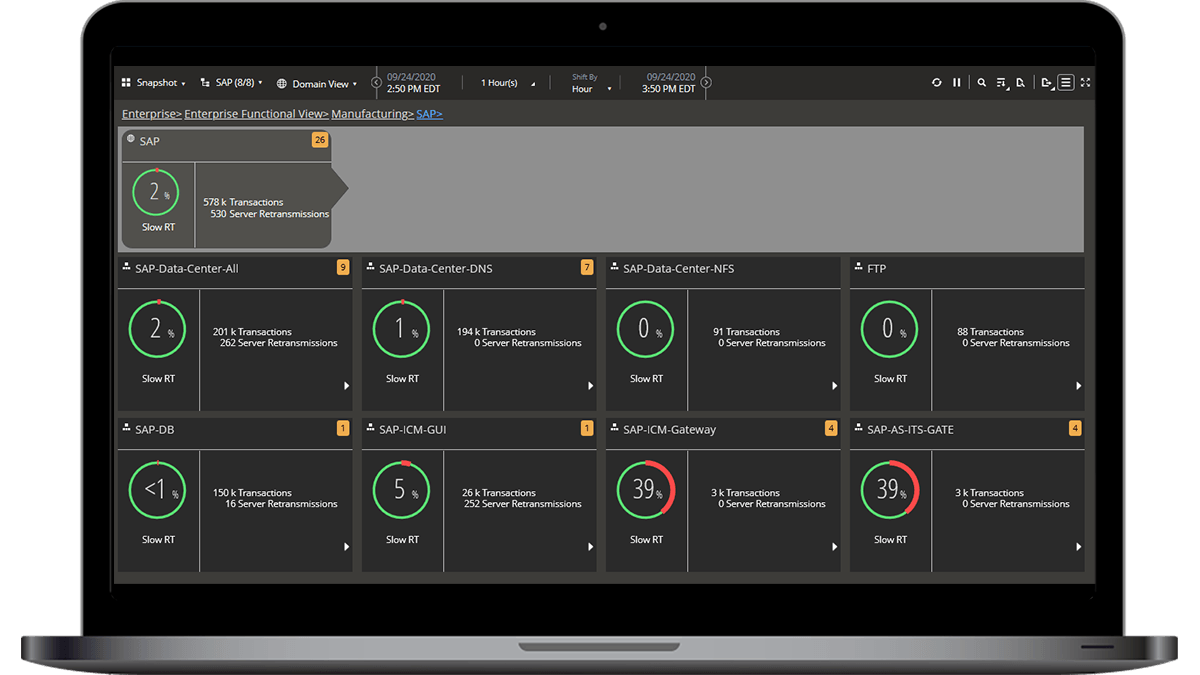 Quick Look
Service Assurance for Manufacturing Lines with nGeniusONE and vSTREAM
nGeniusONE platform provides end-to-end business service assurance, including remote locations and production lines where not all traffic traverses the central data centers.
Netscout

Solutions in Action

Many organizations, such as this Netscout customer, are challenged with visibility gaps in data center, Microsoft Azure cloud, Equinix Co-lo, and others, in addition to remote network environments. Netscout solutions deliver the visibility and real-time monitoring needed to manage these complex environments.
Products for Manufacturing
Contact NETSCOUT to protect your manufacturing network.