What Does the Future Hold for Unified Communications
These systems won't be limited to voice, email, and a chat feature. Look for total integration of communications and collaborations, both internally and with external sources. These systems will include file sharing, video conferencing, and other functionality that now takes several applications to accomplish.
The driving forces that are molding and shaping Unified Communications and Collaboration (UC&C) are the same factors that are affecting all aspects of the digital economy: mobility, cloud, and analytics. When you get to the crux of the matter, those are the factors that are shaping all of business, enterprise IT teams DevOps, and indeed how we work and play.

But seeing a trend and predicting exactly where that trend will take an industry -- that's a different matter entirely. When multiple trends are enacting their forces on an industry, the predictions become even more difficult to make. Yes, UC&C will be more mobile. The industry will also need to address the compatibility, integration and consumerization of business software issues associated with BYOD and the borderless enterprise. And no matter where UC is today and where it is going to in the future, data is king when it comes to business and operational intelligence. Where does all that lead? What does the future of UC&C look like?

A study by an international IT research firm revealed an interesting phenomenon. Almost the same percentage of businesses that said they had plans to implement some type of UC&C solution within the next two years also said that they had the budget in place to do so. That's unusual, because it is one thing to say you plan to do something sometime in the future, it's quite another to have set aside funding in preparation for doing so. This indicates a seriousness within the business world to take on UC&C in a real and meaningful way. What will it look like in the enterprise? Here's what the trends strongly indicate ...


The Future of Unified Communications and Collaboration is Integrated but Not Less Complex

Enterprises are not looking to add, and employees do not want, another app or two to the already complicated snarl of desktop and mobile apps used on a daily basis. What they're looking for is consolidation. Look for UC&C solutions to integrate a variety of functions that are currently handled by a collection of apps. UC&C solutions are evolving to combine the functionality of instant messaging systems, phone systems, web and video conferencing, file sharing for instant access to information, expansion to mobile devices, and more -- all within a single system. While modernizing UC&C from the data center to the device may reduce the number of "moving parts", the underlying complexity is still inherent. Assuring a flawless user experience, today and tomorrow, requires a holistic view of the IT infrastructure and continuously monitoring and analyzing data in real-time to transform a world of information from an unwieldy jumble into actionable insights for business assurance.

The Future of Unified Communications and Collaboration Reaches Beyond Voice & Email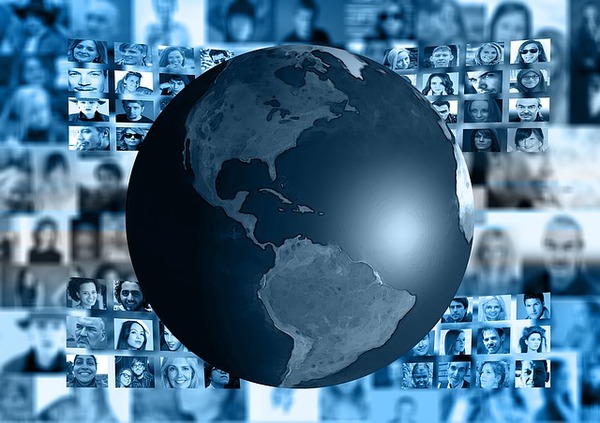 Enterprises are looking for global communications and collaboration solutions. These systems will allow for seamless and inexpensive communication, file sharing, and more across continents and time zones.

While UC&C seamlessly connects people using multiple media channels, expect UC&C platforms to be a force multiplier for business systems. Look for these systems to add more things like chat features, workgroup functionality and making voice/video calls from within the business application. Employees will be able to work smarter and faster on one side, while on the other side data analytics based on network traffic and synthetic transactions will help keep interactions running smoothly by quickly pinpointing problems regardless of their source. By harnessing IP intelligence, IT teams can deliver exceptional UC&C performance within the broader context of CRM and enterprise apps in general at the speed of business.

The Future of Unified Communications and Collaboration is Global Availability
While communicating across the enterprise is nifty, tomorrow's systems won't be confined to an internal-only business communication and collaboration solution. These systems will provide instant and affordable communications across the globe among businesses, their customers and partners, suppliers, investors, and more. Using cloud-based technologies, workflows will stream seamlessly across time zones. Productivity will pick up in Japan and China where it left off in San Francisco and Los Angeles. It will proceed across Europe where Asia trails off for the day, and resume immediately in New York and Miami. The sun will never set on the enterprise of tomorrow because these solutions will serve to bridge the gap between time zones and the workers confined to them.

The Future of Unified Communications and Collaboration is in the Cloud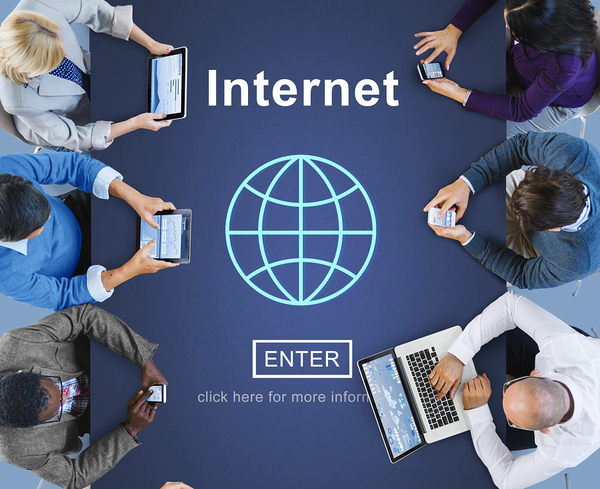 The Future of UC&C in the enterprise has been focused to date on on-premises solutions that internal IT departments have to manage. Look for the future of unified communications to move into the cloud, even at the enterprise level, and become another as a service offering.

As we touched on, UC&C for the enterprise will slowly fade into the cloud. Enterprises are strongly turning to the hybrid cloud for these services. The hybrid cloud allows enterprises to leverage the best of both worlds: secure on-premises solutions together with affordable cloud-based services. On premises solutions have been the strongest within the enterprise to date, but as enterprises begin to trust the cloud with their IT tools and support, Unified Communications as a Service will gradually overtake on-premises solutions. This is happening more quickly in Europe than in the United States, primarily because most IT departments in the states are capable of managing in-house solutions. No doubt Digital Transformation (DX) has caused IT resources are to be stretched ever thinner -- to support IoT initiatives, and custom application deployments, among a plethora of on-going IT activities. As such, visibility everywhere - on-premise or in the cloud - is required to achieve aggressive business goals while managing risk.

The Future of Unified Communications and Collaboration Includes Flexible, Intuitive Portals
UC&C, like most things, is also moving towards more customization and personalization. Line of Business leaders are looking for self-service portals so they can configure their UC&C environment how they want, according to the devices they prefer to use and how they choose to use them. Look for portals to become more intuitive and flexible as these providers help the business help themselves.