Philanthropy for Uncertain Times
NETSCOUT's annual Heart of Giving grant programs widen their reach.
What happens when NETSCOUT's annual Heart of Giving community grant program runs into the COVID-19 pandemic? A quick pivot and, we hope, a lot of good. 
The unprecedented situation meant that the nonprofit organizations we were hoping to support faced rising demand and expenses while revenue from programs and donations plummeted. Although our two $10,000 grants could have provided some much-needed funding, it didn't make sense to launch a traditional grant cycle during a pandemic. Like everything else this year, it was clear we had to change it up. Here's what we did:
We pulled our grant Request for Proposal requirement. We recognized that nonprofits needed cash, and quickly. So we cut time out of the process by asking our employee work teams to connect with local community foundation partners, read the news, and reach out to people and organizations impacted by COVID-19. From these discussions, each team nominated 10 organizations for both our Westford, Massachusetts, and Allen, Texas, offices.
We cancelled our in-person pitch presentation.
We widened the recipient pool. Corporate philanthropy models can go deep or go wide. Rather than focus on a single project at one organization, we decided to offer smaller, unrestricted grants to more organizations.
What we didn't change were the two key elements of our program that make it unique:
Employees drive the program. The grant program is designed to engage employees in the philanthropic process—from learning about community needs and reading grant proposals to selecting finalists and planning volunteer service projects. Here, employees proposed the modifications, and employee voting was the main event.
Employees build relationships and volunteer. Our community foundation partners helped organize virtual celebrations where we had a chance to meet the recipient organizations, learn about their work, and see how they are changing their programs and services to meet the unprecedented needs our communities. Since an important part of our grant includes volunteer service with the selected organizations, we'll find a way to be of service and opportunities for employees to participate in hands-on or virtual volunteer projects.
These changes allowed us to keep employees at the heart of the process and quickly get funds to our selected nonprofits. 
Westford Office: Greater Lowell Community Foundation
This was our sixth Heart of Giving community grant for the Greater Lowell Community Foundation. Because we've worked together for so long, it was easy to share our mutual concerns and work together to modify our approach. The foundation's suggestion for a virtual celebration was a great way acknowledge the nonprofit recipients and our work team.
The employee work team nominated 10 organizations that addressed the needs of veterans, emergency medical services/first responders, and children's services impacted by the pandemic. Congratulations to the organizations our employees selected to receive a $2,500 grant: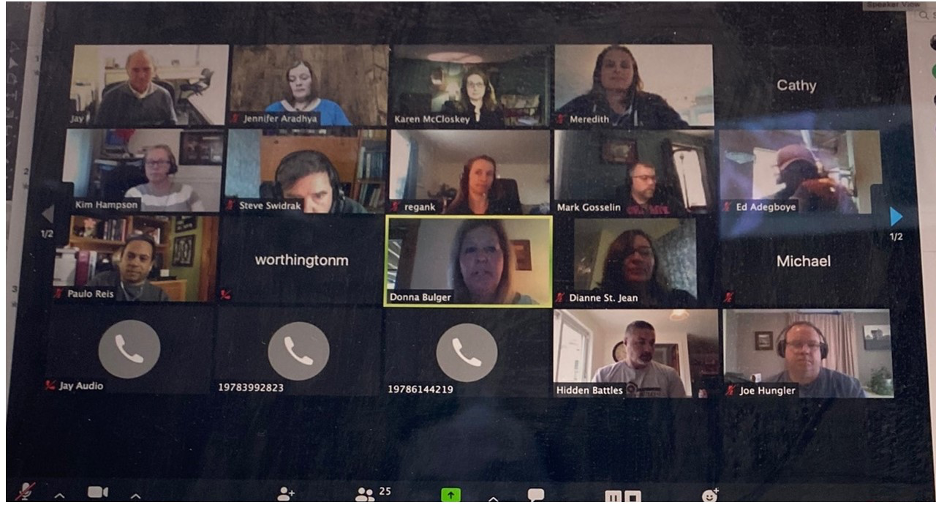 Allen Office: Communities Foundation for Texas
This was our third Heart of Giving community grant with Communities Foundation for Texas (CFT4B). Not only was the foundation receptive to modifying the grant this year, but it also suggested we tie in the North Texas Giving Tuesday Now campaign, and we held our celebratory call on that day. Not to be outdone in the celebration department, the work team presented "virtual" checks to our nonprofit recipients. Our Allen work team nominated 10 organizations with a focus on children's services and food insecurity, and employees selected four organizations to receive a $2,500 grant. Congratulations to: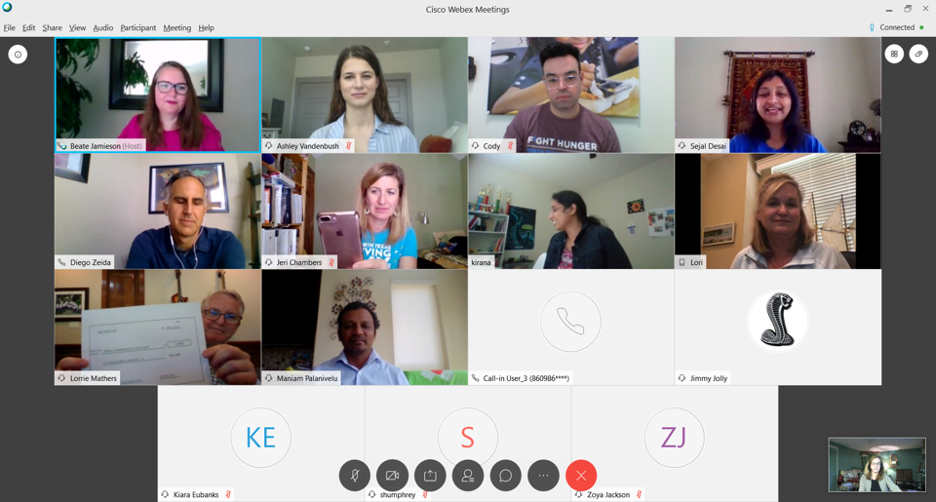 Thank you to these eight organizations for everything they are doing to quickly and creatively support their clients. A special thank you to our community foundation partners for connecting our business to the needs in our communities. And thank you to all our employees, for your support and enthusiasm for this program.
Learn more about the NETSCOUT Heart of Giving corporate philanthropy program, which includes disaster relief, community service projects, nonprofit board service, employee matching gifts, and corporate charitable contributions.
McCloskey is the director of internal communications at NETSCOUT.