Digital Success Requires Transformation & Enablement
Transform the Customer Experience, Operational Processes and Continually Align Your Business Model
As is so common within the IT industry, the term 'Digital Transformation' has been abbreviated. For some unfathomable reason, they've chosen 'DX' instead of 'DT'. Don't worry, we don't get it either. Nevertheless, if you're hiring an executive-level person to oversee your Digital Transformation efforts, you'll be advertising for a 'DXO' not a 'DTO'. The number of people working in these positions is forecast to grow by double during this year, according to Karl Greenberg. For companies that are struggling with Digital Transformation, it's definitely something worth looking into.
Many companies are struggling to embrace 'SMAC' (Social, Mobile, Analytics, Cloud), and all the talk about Digital Transformation is just added pressure. For Digital Transformation to be successful, businesses have to tackle certain challenges. That requires real-time intelligence, unlimited visibility of the IT infrastructure across the enterprise, modern security tools and techniques, and strong operational analytics. Unless these Digital Transformation requirements are met, the enterprise's attempts at Digital Enablement won't be successful.
Digital Enablement Use Case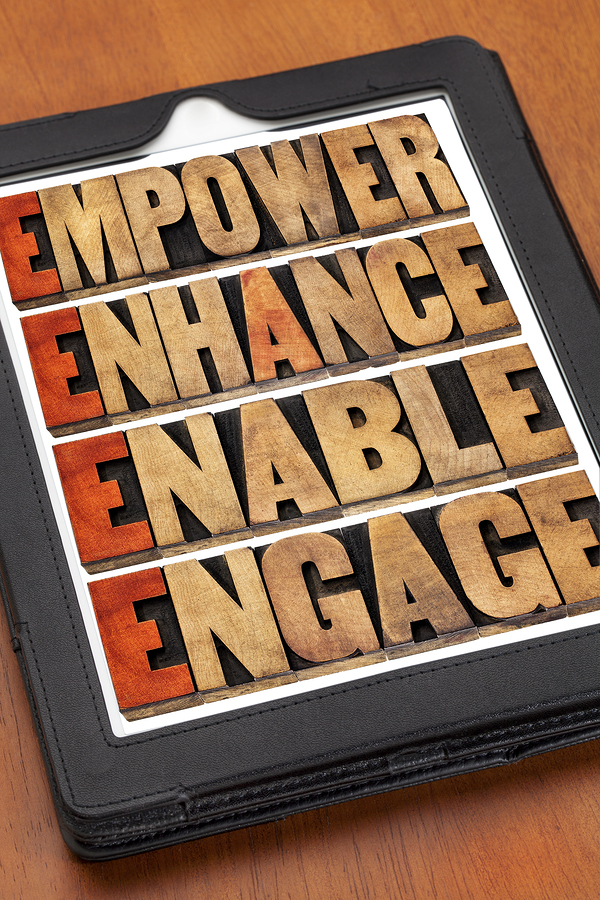 Businesses need to consider not just what DX technologies to use, but also how the digital solutions are used by employees, customers, and partners.
Visualizing how technologies impact real-world use cases is the best way to see how digital transformation enables the enterprise. Consider your average executive or sales representative. In any given work week, what do they need? How can technology support their efforts? Our fictional sales manager Bob has three new clients, which happen to be scattered across the globe. Your main offices are located in St. Louis, but Bob's new customers are located in San Francisco; Singapore; Seville, Spain; and Santa Fe, Argentina.
The goal of Digital Enablement is to allow Bob to maintain both communications and access to work systems via any and all of his devices, whether he's got stellar reception at a 4-star hotel in Singapore or spotty connection on a bus in Argentina. With these needs in mind, it's much easier to envision what Bob needs to be successful. His IT department needs to:
Centralize data stores so the information is readily accessible from anywhere in the world.
Enable all mobile devices to access the system through a strong cloud service backed by a responsive file sharing solution.
Employ a smart UC&C solution (Unified Communications & Collaboration) that Bob can use to communicate with his customers no matter where he goes or what devices he's using at the time.
Use data analytics to determine how Bob's job is likely to change in the future, so that the company's technology can keep supporting him.
The signs of success are seamless integration among systems, portability of work processes, accessibility of data and happy users.
Digital Transformation Involves Workers, Customers & Business Partners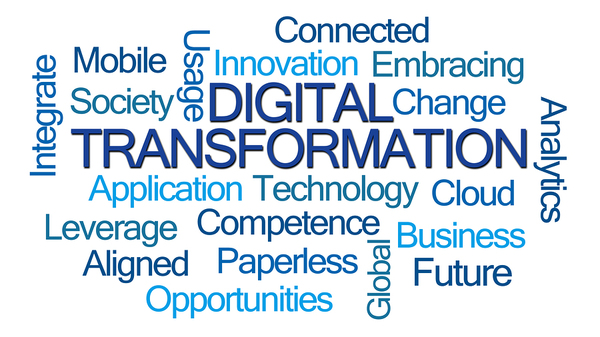 Digital Transformation means revolutionizing IT in order to assure the success of the enterprise. This means visibility into all applications and service delivery components across the IT infrastructure.
But your internal workforce is merely one level of Digital Enablement. In order to truly embrace digital era changes, you also have to use technology to empower your customers and to connect and communicate with your business partners. MIT identified nine key elements of successful Digital Transformation:
Customer Understanding
Top-Line Growth
Customer Touch Points
Process Digitization
Worker Enablement
Performance Management
Digitally Modified Businesses
New Digital Businesses
Digital Globalization
According to MIT, these nine elements can be broken further down into three broader categories:
Using digital technology to transform the customer experience
Using digital technology to transform the business' operational processes
Using digital technology to transform the business model
In our pretend story about Bob, the company addresses the business' operational processes. But in true Digital Transformation, the customer experience will change, as well. Again, this isn't about creating and working from a checklist: Do we have a mobile app? Check! Is our website mobile compatible? Check! It's much more about identifying and addressing the customer's needs using the latest technologies.
For example, Shelia is a busy professional who chooses online shopping for both her business and personal needs. She has multiple online identities: her professional Google account, her home or personal Google account, and the one she uses as leader of her daughter's Girl Scout troop. Can your marketing processes follow Shelia from her desktop PC at work to her smartphone at the ballpark to her tablet at home? Does your website deliver dynamic content based on Shelia's previous visits? How relevant are her search results? Do you provide Shelia an app that she can use across devices to keep her searches and content synced? This is just one example of how businesses can embrace Digital Transformation.
Does Your Business Model Allow for Digital Enablement?
Lastly, companies need to make sure their overall business model is in sync with their Digital Transformation/Digital Enablement goals. This is often referred to as 'Uberizing' your business. Just as the Uber business model revolutionized the transportation industry, it's also causing all industries to rethink the business models that make the most sense for them in the digital age.
If your business model is still based on outdated concepts and principles, you may not survive the Age of Digital. Today's businesses are built on the principles of agility (fast response to market trends), customer service (this is actually more important than your pricing structure or even the quality of your products), and for many businesses, the pay-as-you-go business model. Think SaaS and other cloud-based offerings. Both business and consumer customers typically buy only what they need, when they need it, and are migrating away from the enormous capital expenditures of yesteryear.
How well is your business embracing Digital Enablement? Are your workers, customers, and business partners truly enabled and empowered by Digital Transformation?
Download the research paper: Insight Into Everything: The Criticality of a Business Assurance Platform for Digital Transformation.