Join NETSCOUT at Black Hat USA 2023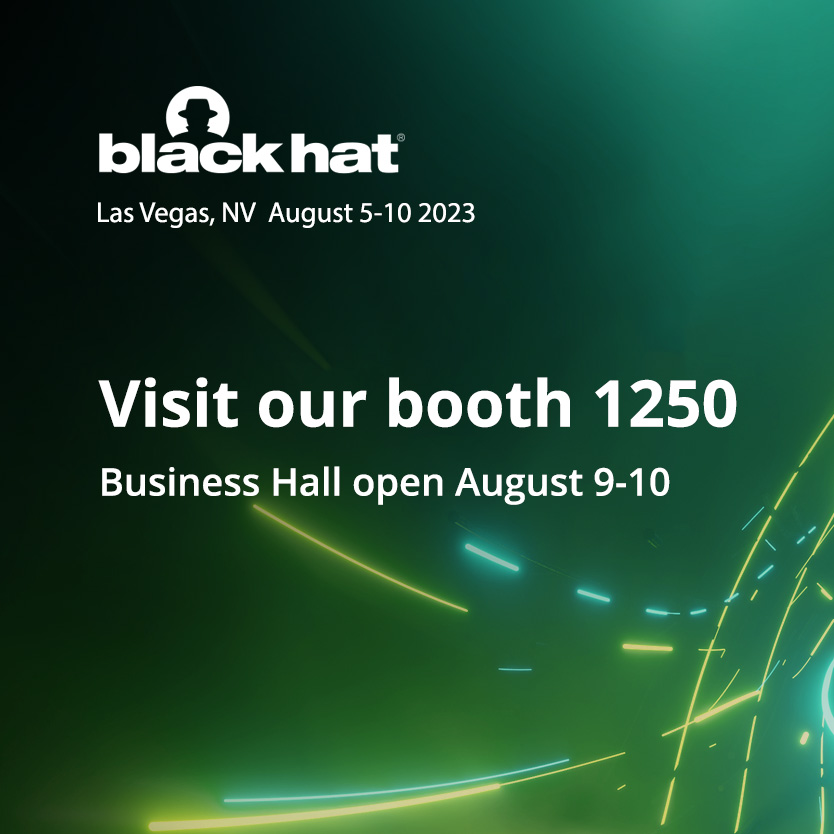 August 9 – 10, 2023 | Las Vegas, NV
The world's most critical and demanding digital ecosystems rely on the NETSCOUT Visibility Without Borders® platform to ensure performance, security, and availability. Join us at Black Hat 2023 and learn how deep packet inspection-based network visibility empowers threat detection, response, and more.
At this year's event, plan to:
Visit us in booth #1250 to talk to industry experts, see product demos, and learn about:

The power of a Visibility Without Borders platform
How to use deep packet inspection to enable faster incident response
The latest and most in-depth trends in DDoS attacks from the DDoS Threat Intelligence Report
How Arbor DDoS protection solutions protect you with Adaptive DDoS defense

See our in-booth presentations highlighting NETSCOUT's Visibility Without Borders Platform for Scalable DPI across the entire digital infrastructure - and grab a cool t-shirt!
Join us on Wednesday, Aug 9 at 1:50-2:10 pm in Business Hall Theater C for the informative session: "Fulfilling the Benefits of Digital Transformation With NETSCOUT Visibility Without Borders"

Every digital transformation journey encounters challenges including new technologies, lack of skills, loss of control, and a new threat landscape to defend. Learn how a common and consistent network visibility platform that can be shared by Net/Sec/AIOps teams can ensure the performance, security, and availability of services and enable your organization to obtain the benefits of your digital transformations.
Get a 25% discount on your Briefing Pass! Register here and use discount code: SP25BR-asFmiZ83
As a market leader in Security and Service Assurance, NETSCOUT is recognized by Cyber Defense Magazine, Business Intelligence Group, and Security Today.