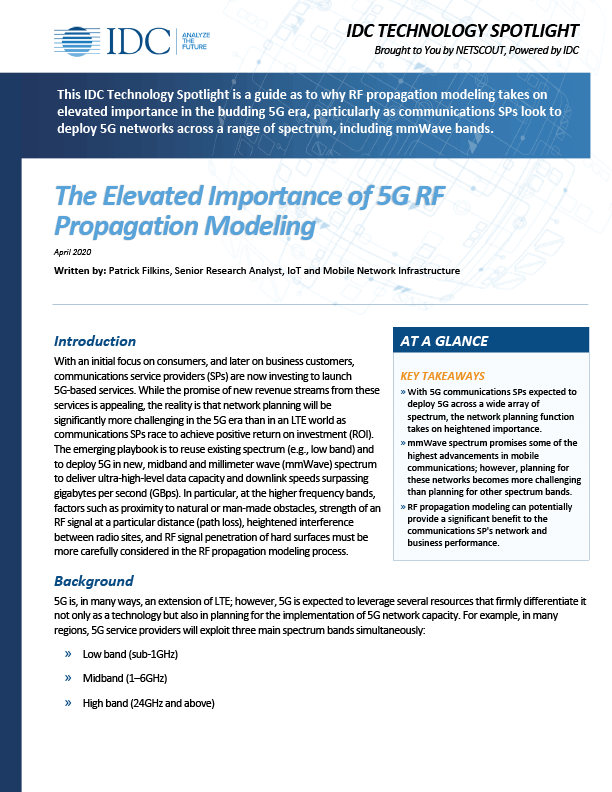 NETSCOUT is a leading provider of application and network performance management products designed to support optimal performance across datacenters, the cloud, DevOps, applications, network performance, cybersecurity, and unified communication systems.
From a communications service provider standpoint, NETSCOUT's portfolio delivers analytics across both end devices and the network itself.
Both views are critical to ensuring network investments are meeting their intent.
In this budding 5G era as communications service providers look to 5g deployment of networks across a range of spectrum including millimeter wave (mmWave) bands, this paper takes a closer look into the elevated importance of 5G RF Propagation Modeling and NETSCOUT's approach.
Download the White Paper