Assure Performance & Availability of Your Hybrid & Multi-Cloud Enterprise
The nGeniusONE® Solution provides visibility and analysis into any infrastructure environment - data center, private & public cloud, and co-locations; for whatever service is deployed - customer-facing applications, voice, video, SaaS, and UCaaS; from wherever they are accessed - headquarters, regional locations, or home offices.
nGeniusONE is the foundation of all NETSCOUT's network and application performance management, and end-user experience assurance capabilities.
Benefits
Ensure Quality of User Experience
With Visibility into any service, across any complex hybrid cloud environments, any time
Digital Transformation Success
"Before, During, and After" deployment service monitoring to assure quality user experience
Improved IT troubleshooting
With comprehensive visibility into service edges and end-user experience monitoring, improve MTTK and reduce MTTR
Supports worldwide business demands
With scalable, global-ready architecture for mixed data center deployments, which grows with your needs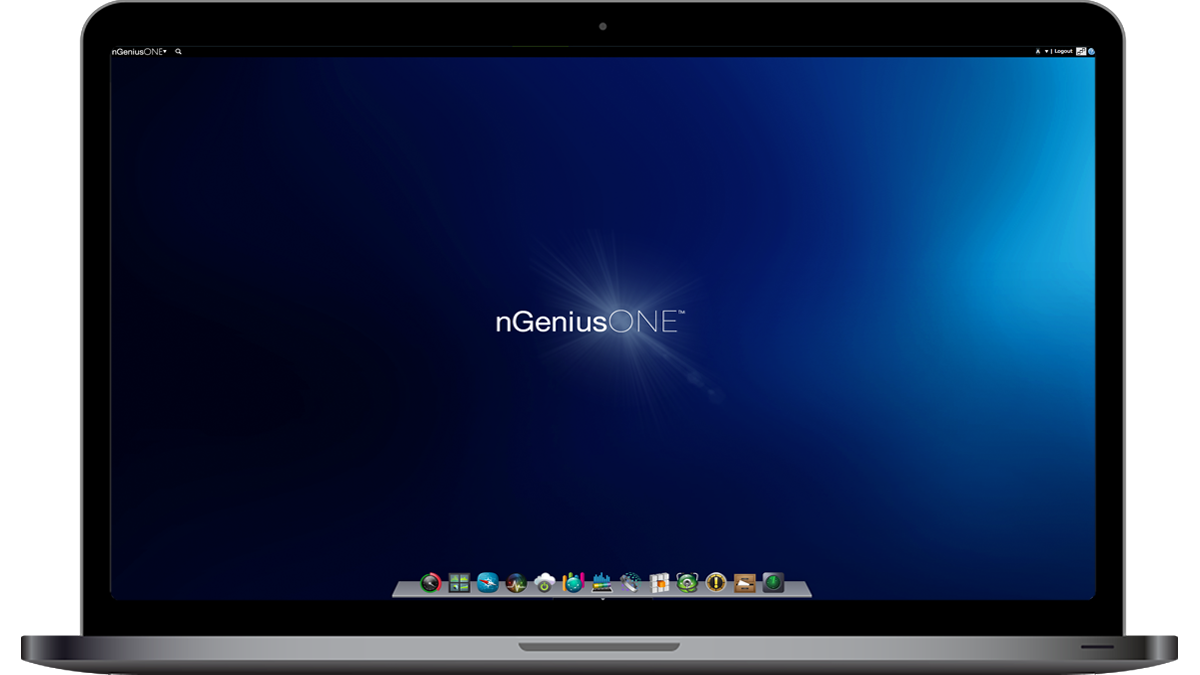 Rapid, clear insights into end-to-end IT performance
Using NETSCOUT Smart Data, from InfiniStreamNG appliances, vSTREAM virtual appliances, and nPoint devices, nGeniusONE provides rapid IT troubleshooting, proactive analysis, network topology & health diagnostics reporting, and on-board packet captures to reduce MTTR.
Combining Smart Data with our application and network monitoring analysis helps understand issues so you can troubleshoot with ease.
Learn more about NETSCOUT Smart Data.
Features
Performance Analysis

At-a-glance views into overall service performance required keep your business up and running on all networks and all platforms.

Service Dependency Mapping

Reduces migration risk by visualizing "hidden" client/server relationships and messaging performance.

Application Analysis

Business- and protocol-specific monitors, with metrics for troubleshooting and improving end-user experience with powerful enterprise performance management resources.

Session Analysis

Drill down from sessions and packets for detailed forensics - all without 3rd party tools.
Case Studies
nGeniusONE is an enterprise performance management solution that addresses today's business continuity, data center transformation, and cloud migration challenges across all business, government, and commercial customer segments.
Data Sheet
NETSCOUT Certified nGeniusONE Server
The NETSCOUT Certified nGeniusONE Server provides a software-based approach for deploying the nGeniusONE Service Assurance analytics platform.
Data Sheet
nGeniusONE Server
The nGeniusONE Server is an optimized server pre-installed with the nGeniusONE Service Assurance platform software.
Contact NETSCOUT Today
To learn more about how NETSCOUT can help your company, speak to one of our highly-experienced subject matter experts.