nGenius 5000 Series Packet Flow Switches
Software-driven and Cost-effective Performance
Software-driven and Cost-effective Performance
The nGenius Packet Flow Switch (PFS) 5000 series models operate at speeds 1Gbps to 100Gbps, providing core packet broker functionality, such as filtering, load balancing, aggregation, and replication, wherever packet broker ports are needed. Specifically, the nGenius PFS 5000 series operates stand alone, like any other PFS switch in the portfolio, in remote sites where the small 1 Rackmount Unit (RU) form factor is ideal. Enabled with self-organizing mesh technology, the nGenius PFS 5000 series easily scales for large-scale network monitoring needs.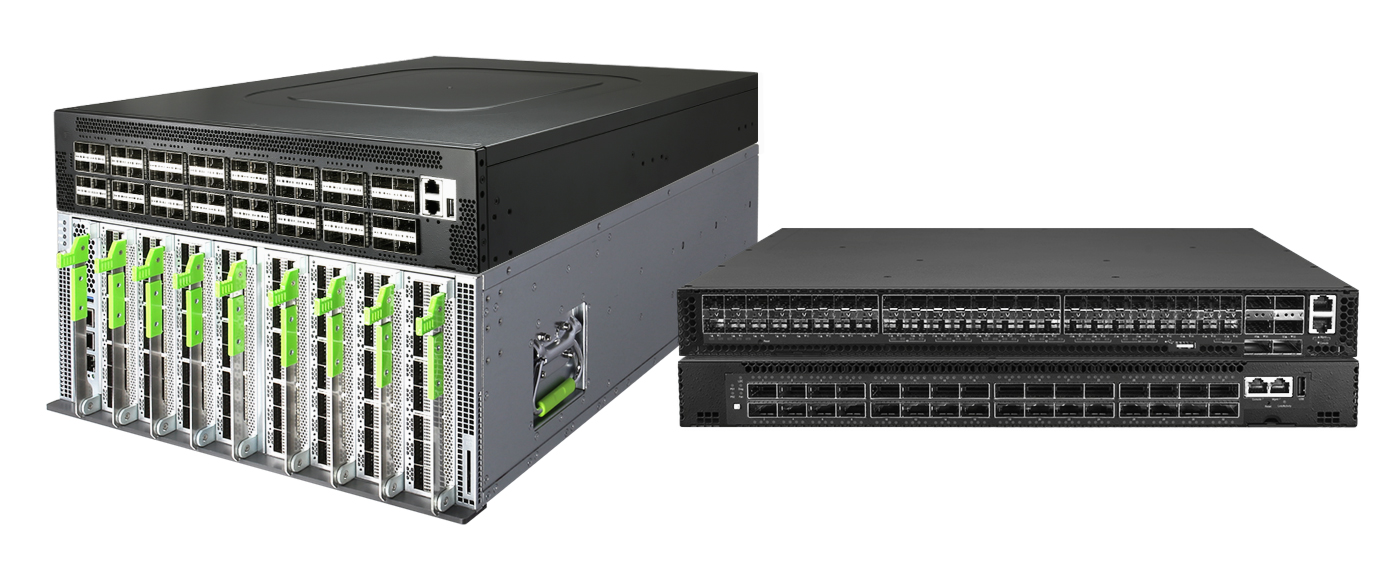 Scalability on Demand
The nGenius PFS 5000 series can be used in stand-alone deployments, or in combination with other Packet Flow System products, such as nGeniusPacket Flow eXtender. The NETSCOUT patented self-organizing mesh technology, pfsMesh™, enables dynamic scaling and self-healing connections between the packet flow systems – in the datacenter or across large distances.
High-port Count for Dense 1/10/25/40/100GbE Deployments
Packing a lot of interfaces into a compact form factor, the nGenius PFS 5000 series supports core network packet broker features, which includes filtering, load balancing, replication, and aggregation. Connect HD Fiber TAPs and any number of tools, including the NETSCOUT InfiniStream® platform, to the nGenius PFS 5000, and easily manage a diverse and complex monitoring network.
Intelligent Load Balancing
Flow-aware load balancing enables intelligent control of traffic distribution to the monitoring tools, increasing output capacity while maintaining session integrity. For example, traffic from a 100GbE TAP can be captured and automatically balanced across multiple 10GbE or 40GbE monitoring tool ports based on user-defined session criteria.
nGenius PFS 5000 series helps you:
Simplify and grow your visibility architecture on demand
Easily scale deployments with self-healing, intelligent self-organizing mesh technology
Products you can trust.
NETSCOUT provides time proven solutions that unlock the power of traffic-based data to efficiently deliver specific network traffic access to the appropriate monitoring systems in the world's largest and most demanding networks. Let us show you how nGenius PFS 5000 series packet flow switch enables you to deliver complete IT visibility in a cost-effective manner.
…
Data Sheet
Case Study
Quick Look
Video
Contact NETSCOUT
Please complete this form to contact NETSCOUT.