Arbor Threat Analytics
Arbor Threat Analytics is an enterprise-wide network threat and risk investigation solution that helps reduce the impact of cyber threats on your business.
Arbor Threat Analytics
In a recent Network Management Megatrends study exploring NetSecOps convergence, it was revealed the 91% of enterprises had evolved their IT organizations to have at least some formal collaboration between their network and security groups, with at least 40% of them fully converged and sharing tools and processes. It also identified that 35% of the respondents were enabling collaboration by integrating the toolsets of network and security teams, with 16% overall having deployed actual tools that both the network and security teams shared. That said, 84% of network and security teams reported they lacked a shared data store that was consistent, current, and relevant to the task of collaboration.
Visibility and Analytics to Address Security Risks and Investigations
NETSCOUT delivers visibility deep within data centers and enterprise networks with Arbor Threat Analytics (ATA).
With the ability to promptly and efficiently detect, investigate, validate, and respond to threats, ATA serves as an early warning system of damaging incidents, with a rich source of data analytics to reduce the time cyber criminals can lurk in your network, thus minimizing risk to your company's resources and reputation.
Harnessing the Power of Smart Data for Security
The NETSCOUT approach, based on patented Adaptive Service Intelligence (ASI) technology, enables ATA to provide early detection, high-fidelity packet analysis and investigation, and integration with third-party SIEMs to help organizations reduce the threat from security-related incidents. This highly scalable, deep packet inspection engine leverages continuous, real-time monitoring of wire traffic for packet data with NETSCOUT InfiniStreamNG (ISNG) software and hardware appliances and vSTREAM virtual appliances. With ASI, threats will be detected and linked to detailed security forensics analysis with packet- and session- level evidence to complete a security incident triage and investigation, with ATA providing the logical, intuitive, contextual drill-downs.
Arbor Edge Defense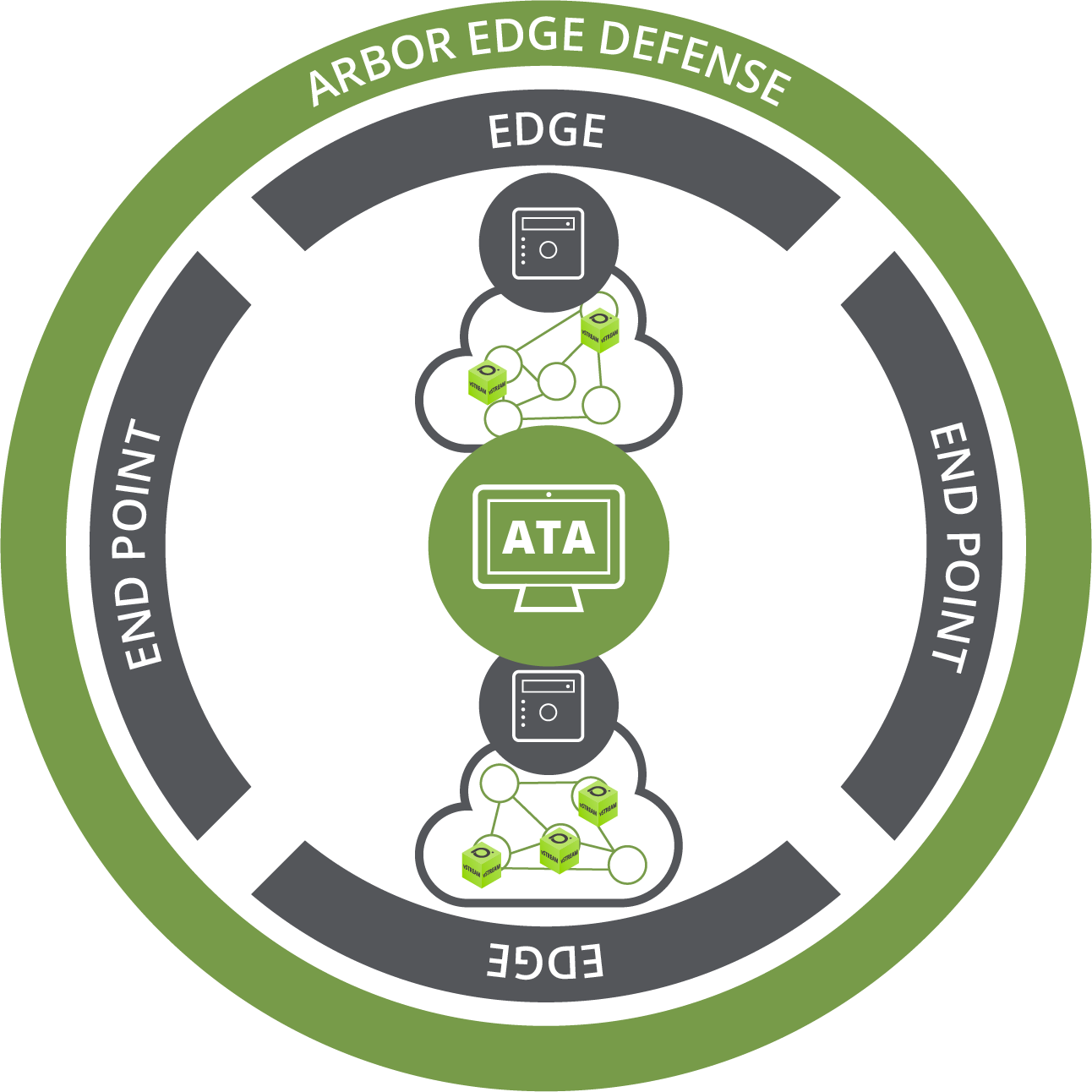 Figure 1: Arbor Threat Analytics provides visibility deep inside data centers, between the edge and endpoints, for any infrastructure, any application, and anywhere for threat detection, incident response, and forensic analysis, using the best data source for security and network ops. NETSCOUT's recently introduced Arbor Edge Defense is focused on security for beyond the perimeter.
Key Benefits of Arbor Threat Analytics include:
Faster Response to the Most Serious Threats to minimize catastrophic impact to the business when cyber criminals are able to dwell in the environment over protracted periods of time, leveraging powerful detection, investigative, and forensics analysis capabilities

Reduce financial loss with rapid, focused detection and logical, intuitive workflows for threat investigation that minimize exposure to security threats and costly repercussions (e.g., remediation costs, as well as damage to customer loyalty and reputation, etc.)

Extends the value of investments already made in NETSCOUT ASI technology for smart data from packet-based monitoring for both security and service assurance activities

Strategic vendor partnership that reduces cost and complexity associated with managing multiple point vendors and products
…
Use Case
Data Sheet
Quick Look
White Paper