Keys to Delivering Quality Healthcare Services
Swift, secure patient care depends on consistent access to health records, diagnostic tests, and scheduled appointments – in-person and smart devices.
For an industry where quality application performance and constant availability is vitally important, you need NETSCOUT solutions.
Assuring Performance of your Critical Healthcare Applications
NETSCOUT Solutions
Netscout delivers Security and Service Assurance solutions to ensure access to and high quality end-user experience of clinical, business, and patient-care impacting services in healthcare environments. When it comes to high availability and performance, Netscout is just the medicine!
Telemedicine is More Important than Ever.
Adoption and use of Telemedicine services during the COVID-19 pandemic has skyrocketed and put end-user experience, for both patients and treating staff, in the forefront of healthcare IT organizations. Comfort and accuracy of care depends on quality service performance and constant availability. NETSCOUT can help.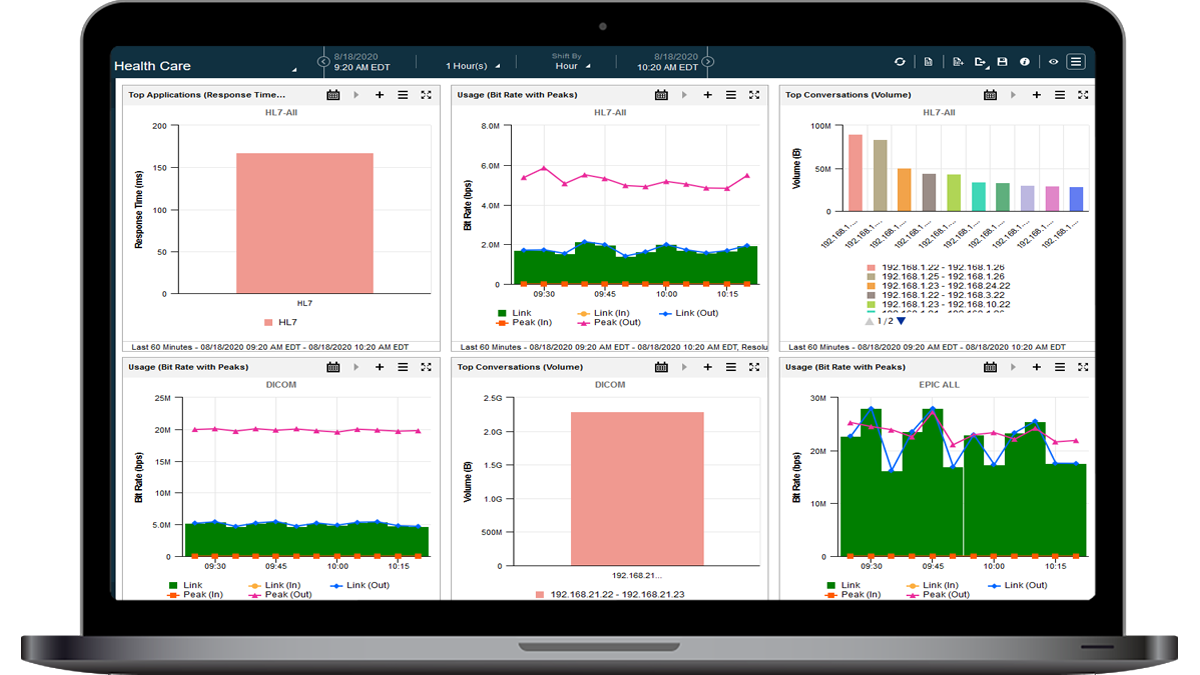 Visibility Throughout your Healthcare Environment
Patient Applications
Business Applications
Communication & Collaboration Apps
However they are Deployed
Healthcare Data Center
Private or Public Cloud
Co-Locations
Hospital
Campus Network
Medical Buildings
Home Offices
Contact NETSCOUT to protect your healthcare network.