Healthcare organizations treat patients and save lives. Digital technology is there to help facilitate speed, efficiency and security of scheduling, diagnosing, treating and restoring people to good health. These applications are critically important to HIMSS and HIPAA regulations are the electronic availability, use, and performance of clinical applications.
Electronic Medical Records /Electronic Health Records (EMR/EHR
DICOM Imaging & Radiology
E-Prescription
Telemedicine
Health Layer 7
Computerized Provider Order Entry
NETSCOUT Solutions for Healthcare
The nGeniusONE Service Assurance solution provides visibility into the most critical, patient impacting applications.
NETSCOUT Service Assurance
NETSCOUT ensures the performance of clinical application performance throughout the service delivery, cutting through the multi-vendor complexity of today's sprawling, distributed, multi-cloud infrastructure. nGeniusONE and nGeniusPULSE combine to help resolve patient impacting issues. Your users will benefit from reduced mean-time-to-repair (MTTR). And your business will benefit from optimizing your physician's and staff productivity to achieve superior patient care experience.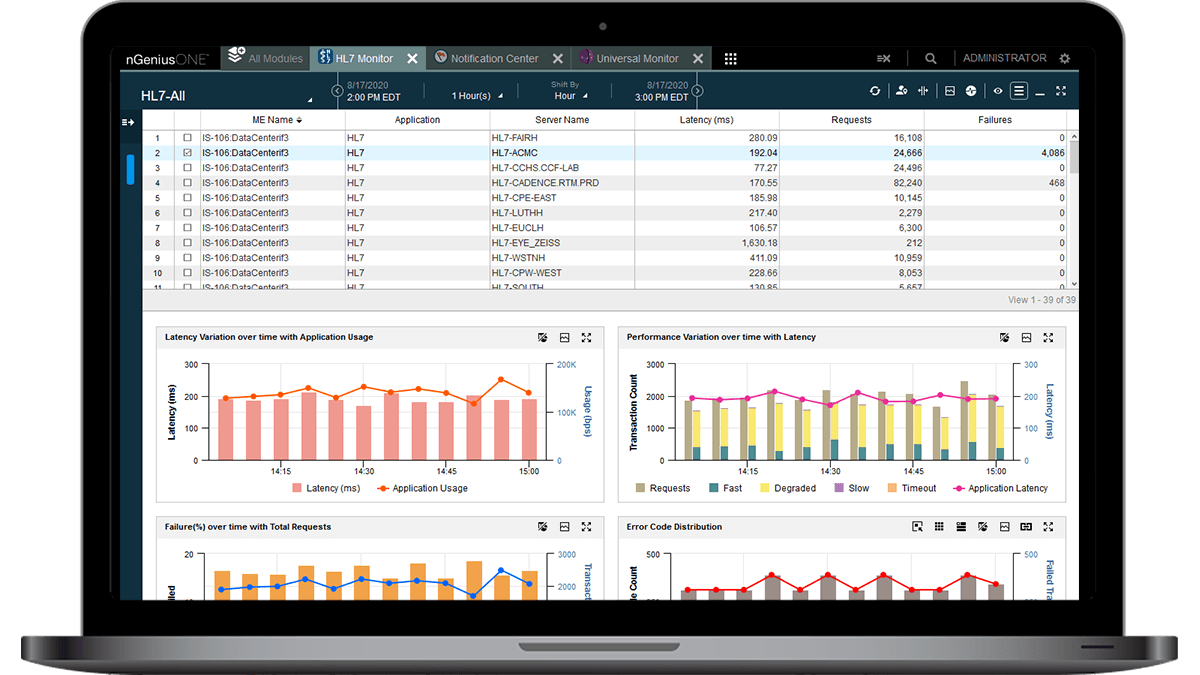 Contact NETSCOUT to protect your healthcare network.