Sign up now to receive the latest Business Continuity updates from NETSCOUT.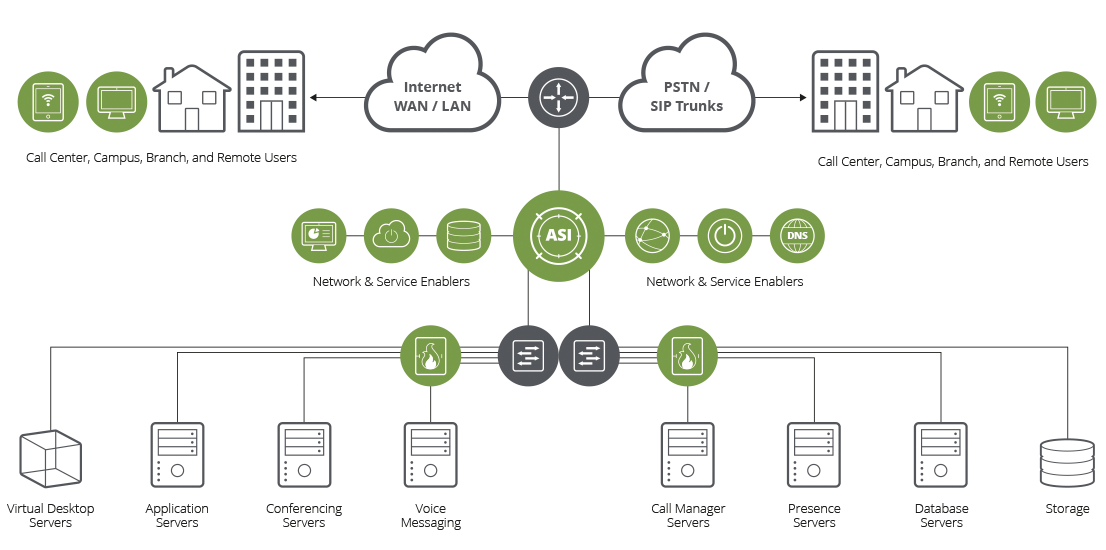 Organizations have rapidly imposed Work-From-Home policies like never before. Home-based users are now placing demand on UC services as they communicate into the offices, as well as their customers to do their everyday business.
Core UC infrastructure, as well as backend business systems are still in the Data Center; but these are now accessed by home-based users via a VPN and the internet. This is causing major changes in the traffic volumes at the key ingress data points into the Data Center.
Proper visibility into these key UC systems and enabling protocols, is required to understand UC experience issues, and get to the root cause of problems in these complex interconnected UC architectures. Connections need to be constantly monitored as traffic profiles to these ingress points change due to the increase demand of home-based worker. Without this level of visibility and analysis, high-quality UC services could be lost causing lost productivity of remote users, poor customer experience, and ultimately decreased revenue.
With NETSCOUT deployed in the Data Center, at the edge ingress points on the internet connections, and at the Session Border controllers to the SIP trunks, the nGeniusONE Service Assurance platform can:
Assure the performance of the critical UC services for both signaling and media quality to quickly troubleshoot issues.
Triage edge voice services to help differentiate between issues on-prem, or to do with service providers in the mix.
Manage bandwidth utilization and QoS of the network infrastructure both within the enterprise and also to the internet.
Assure VPN firewall performance by analyzing VPN traffic flows either side of the critical firewalls to show how the firewalls are conditioning the ingress traffic.
White Paper
Expert Tips to Keep Your Unified Communications Communicating
Expert Tips to Keep Your Unified Communications Communicating
Call us today to help your remote users maintain business continuity.