nGeniusONE for Carrier Service Provider
Service Assurance Platform
Gain critical insights into the performance of carrier services so you can address the needs of a wide range of operational teams.
Understanding the User Experience Is Complex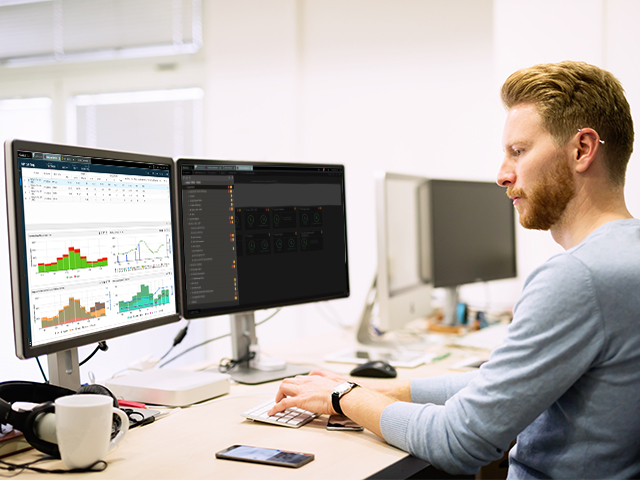 Without a cohesive, consistent set of service views and automated analytics, monitoring a complex environment can prove extremely challenging. NETSCOUT's nGeniusONE Service Assurance platform, powered by Adaptive Service Intelligence (ASI), our next-generation traffic analysis technology, delivers critical insights into the performance, availability, and consumption of services, so you can address the needs of a wide range of operational teams including network, engineering, and planning managers.
Service Availability and Performance Is Your Business
The nGeniusONE Service Assurance platform and ASI technology provide a carrier-grade, highly scalable, distributed service assurance solution that takes a holistic approach to monitoring service delivery.
Our solution provides unmatched, multi-dimensional customer experience metrics. We simplify complex IP networks into a series of services upon which we run real-time analytics, giving you the ability to focus on forensic details and quickly triage service issues.
Networks are complex, maintaining service visibility is challenging.
To deliver a high-quality user experience, you need visibility across network domains, service enablers, and user devices. You need a single, cohesive set of traffic-based analytics so you can identify problems faster and quickly triage service issues.
The NETSCOUT Solution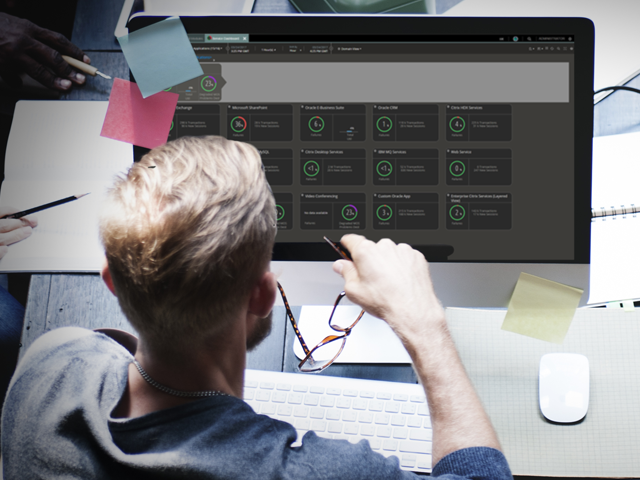 Our solution is deployed within mobile, fixed, cable, and satellite networks, and provides visibility to the most critical and profitable services such as:
Voice (VoLTE, IMS and Wi-Fi Calling, Circuit Switched 2G/3G)
Video (HTTP-based adaptive video, MPEG-Dash, VoD, IP Video)
High Speed Internet (HSI)
Messaging (text, chat, MMS)
OTT (video, social, cloud services)
Carrier Wi-Fi
Carrier-grade business services
The nGeniusONE Service Assurance platform and ASI technology help you:
Gain Real-time Visibility of All Services and Their Network and Application Components

Proactively and Predictively Protect Service Availability and Performance

Conduct Comprehensive, Multi-dimensional Analysis of Location, Handset/Device, Service and Network Performance in Context with the Performance of All Dependencies

Perform Session-level, as Well as Deep-dive, Protocol-level Analysis and Forensic Evidence Collection

Watch over All Your Systems, Services and Vulnerabilities Vigilantly - Today and into the Future
Products You Can Trust
In an increasingly complex, vulnerable and connected world, NETSCOUT gives you the confidence to operate, innovate and compete at the highest level.
nGeniusONE Service Assurance Platform
The nGeniusONE Service Assurance platform provides an overarching view into the performance characteristics of all infrastructure and application components associated with delivering IP-based services.
Download PDF
nGeniusONE Server
The nGeniusONE Server is an optimized server hardware platform that is pre-integrated and configured with the nGeniusONE Service Assurance platform software. This high-performance, highly secure platform enables the rapid and secure deployment of the nGeniusONE platform and is available for deployment with Standard, Enhanced and Enhanced Plus configurations.
Download PDF
Contact NETSCOUT
Let us show you how our nGeniusONE Service Assurance platform and ASI technology proactively collect, organize and analyze traffic to deliver service assurance, security forensics and performance management that drive operational excellence and competitive differentiation.