Data without Smart Data Analytics is a Recipe for Failure
Digital transformation continues to sweep across industry sectors, supporting the shift from physical to digital assets and fueling the adoption of new data-driven business models. Information and data is literally the driving force behind digital transformation, serving a vital role in providing much needed insight into service delivery, business operations and other KPIs on business performance.
Quality of Business Insights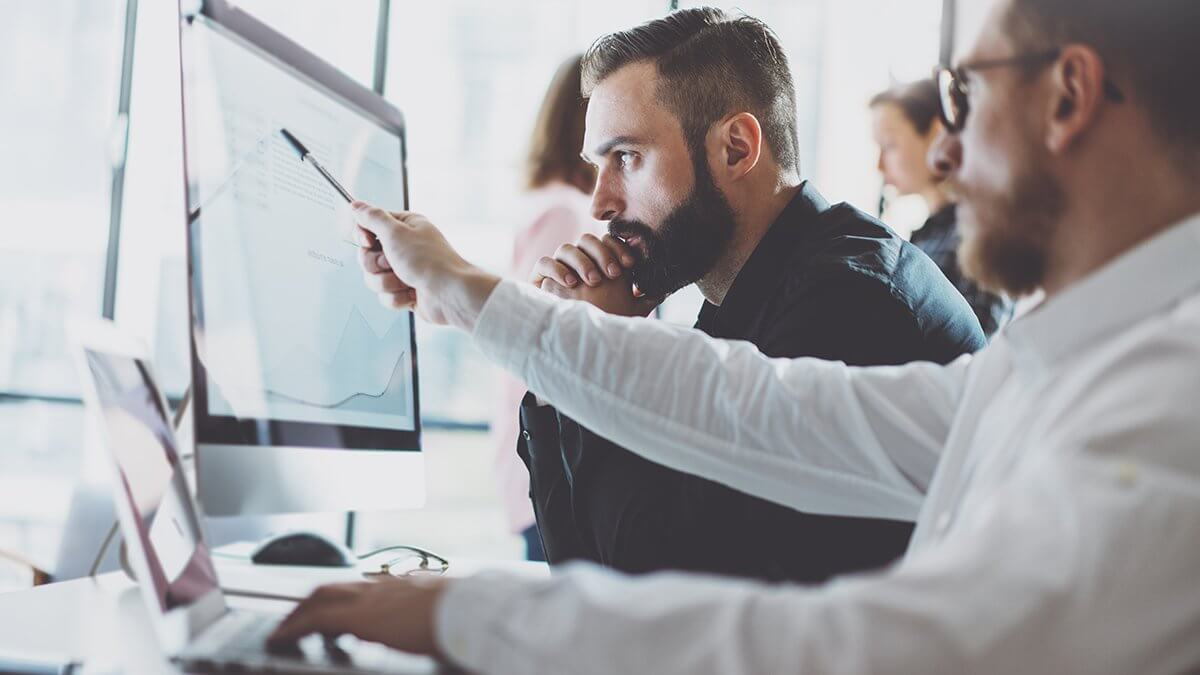 One of the biggest problems IT faces is the large volume of unstructured data delivered at high velocity from a variety of disparate sources. This "random" data does not translate into actionable insight, even when used with advanced analytics. In short, business analytics that rely on a dataset that has not been normalized and correlated in the context of service delivery, operations, and business performance, will simply not be effective. The bottom line is that the quality of business insight is contingent upon the use smart data.
You Need Actionable Insights Based on End-to-End Pervasive Visibility
In order to support business and digital transformation initiatives, IT needs business analytics powered by smart data that is well-structured, contextual, available in real time, and based on end-to-end pervasive visibility across the entire enterprise. Since every action and transaction traverses the enterprise through traffic flows, a.k.a. wire-data, it is the best source of information to glean actionable insight from.
Turn Big Data into Smart Data: Empower Better Business Analytics
NETSCOUT's patented Adaptive Service Intelligence (ASI) technology generates smart data based on software-centric pervasive instrumentation of traffic-flows that are collected and processed at the source – from physical and virtual (SDN/NFV) infrastructure on-premises, software-defined data centers (SDDC), and hybrid cloud environments - to produce service contextual metadata in real time. This allows you to enhance/infuse your big data analytics projects with smart data that can offer critical insights into service delivery, business operations, and other vital business performance indicators.
Talk to an expert
When it comes to empowering better business analytics, NETSCOUT has the answer.
To learn more about how NETSCOUT can help you, speak to one of our experienced subject matter experts to address your unique needs and challenges.
When Smart Data Meets Superior Analytics
The NETSCOUT nGeniusONE service assurance platform offers superior analytics of the smart data generated by ASI. It performs contextual analysis of the smart data and visualization of complex and geographically dispersed service delivery environments. The most challenging aspect of this analysis is to identify the interdependencies across the entire service stack, including applications, networks, compute, service enablers and databases, end-to-end across on-premises and cloud environments.
To accomplish this task, the nGeniusONE platform analyzes smart data generated based on monitoring traffic flows across a large number of physical and virtual interfaces, servers, transactions, applications, protocols, devices, and users. The analysis is then converted into actionable insight with top-down service oriented workflows that guide the user through the triage process of root-cause analysis. With as few as three clicks of a mouse in nGeniusONE, the user can navigate in context from the service dashboard that offers visibility into critical service issues, to the service monitor, that provides the details on load, latency and errors, to the hop-by-hop session analysis. Deep dive packet analysis is optional and used for more complex investigations and forensics analysis. 
Products in this Solution
…
Data Sheet
White Paper
Quick Look
nGeniusONE Service Assurance platform
The nGeniusONE Service Assurance platform provides an overarching view into the performance characteristics of all infrastructure and application components associated with delivering IP-based services.
Download PDF
InfiniStreamNG Appliance
ISNG hardware and software appliances provide smart visibility for our Service Assurance, Smart Edge Monitoring, and Cybersecurity solutions.
Download PDF
nGeniusONE Service Assurance Platform
The nGeniusONE Service Assurance platform streamlines service delivery assurance and management activities.
Download PDF