In an increasingly complex, vulnerable, and connected world, NETSCOUT gives you the confidence to operate, innovate, and compete at the highest level. Let us show you how our nGeniusONE service assurance platform and Adaptive Service Intelligence (ASI) technology support extraordinary service quality and operational excellence.
nGeniusONE for The Enterprise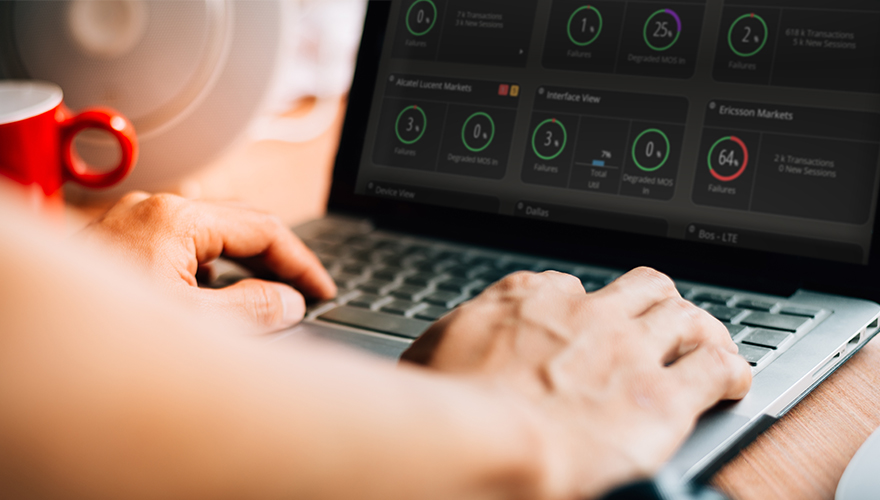 Get rapid, clear insights into service performance across your entire IT environment from the network, application, and user community perspective. Quickly triage issues and assure extraordinary service quality from a single platform.
nGeniusONE For Carrier Service Provider
The nGeniusONE service assurance platform uses ASI technology to provide a carrier-grade, highly scalable, distributed service assurance solution that takes a holistic approach to monitoring service delivery.
…
Enterprise Case Study
Quick Look
Fact Sheet
Large Financial Services Company Assures Accurate Processing of Online Payments with NETSCOUT
Protect service level agreements and mitigate business risk.
Read More
Global Contact Center Service Provider Assures High-Quality Experience with Visibility
NETSCOUT nGeniusONE Lowers Costs and Improves Delivery Efficiency in New Business Expansion
Read More
Major Latin American Bank Implements Proactive Monitoring, Assures Network Reliability
Bank improves customer experience and business continuity with NETSCOUT's service assurance solutions.
Download PDF
nGeniusONE Service Assurance Platform
The nGeniusONE platform delivers rapid triage and faster MTTR for issues impacting high quality application service delivery.
Download PDF