Mobile Networks Poster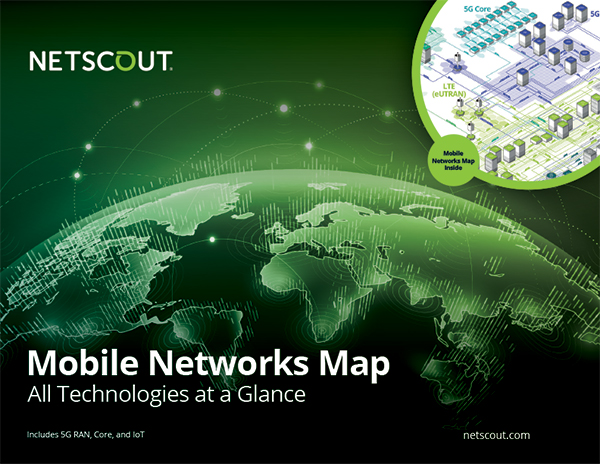 All Technologies at a Glance
New and Updated!
Software transformed the data center and it's about to change the way you think about your packet visibility architecture.

Download NETSCOUT's updated Mobile Networks Map – a reference poster depicting radio access, core network, IoT, and 5G (physical and virtual) elements, interfaces, and protocol stacks in detail.

The Mobile Networks Map Shows:
All Technologies at a Glance
Network Elements, Protocol Stacks, and Interfaces
An Extensive and Updated Glossary of Terms
Please fill in the form to download the map today for an enhanced view of interworking networks and emerging technologies.