Sign up now to receive the latest Business Continuity updates from NETSCOUT.
Companies are transitioning application workloads from their data centers and deploying new business services on multi-cloud platforms and at Co-located Data Centers to:
Promote deployment agility for customer-facing applications
Enhance employee accessibility to internal applications to increase user productivity
Add business continuity and disaster recovery capabilities
Convert CapEx to OpEx
Migrating to Co-lo Data Centers is also prompted by interconnection needs, with Co-lo's providing high-speed connectivity from those locations to cloud services, particularly SaaS and IaaS. Co-lo's also allow IT teams to transition from on-site data center management to instead focus on core business issues.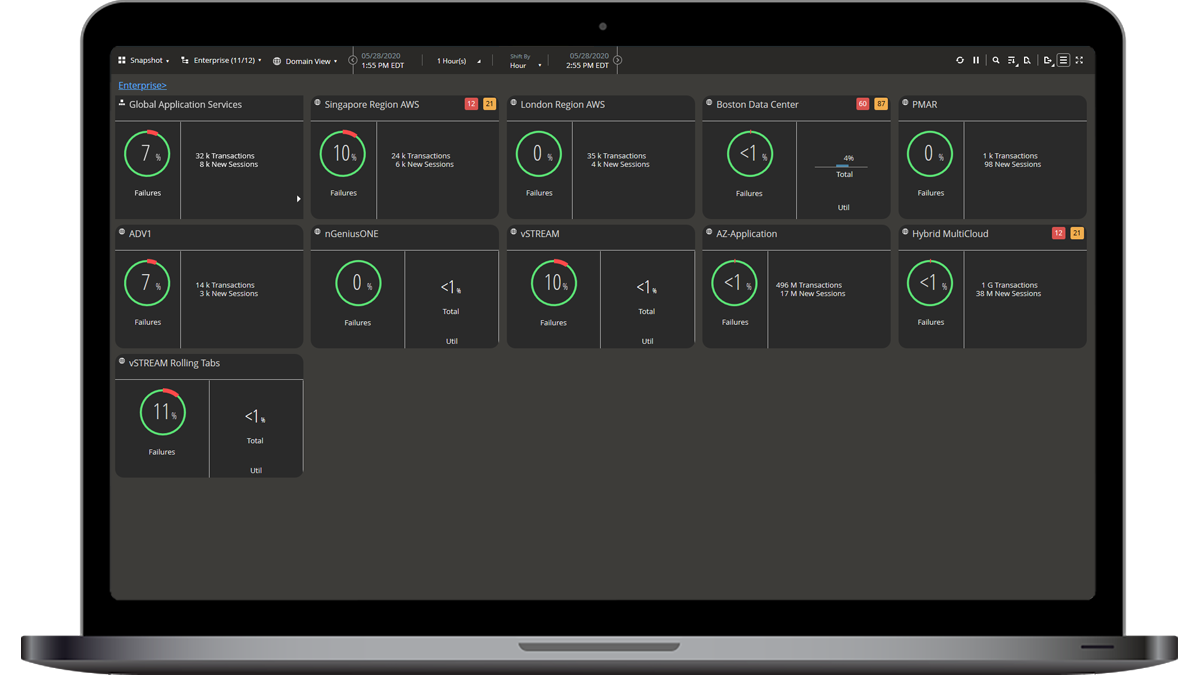 Quick Look
Visibility for Hybrid Cloud
The majority of corporate enterprises today have multi-cloud strategies that support revenue and customer enhancing business services. Greater agility in application introductions and service deployments can only be achieved with high quality service assurance.
Visibility Without Borders
With NETSCOUT visibility without borders, we see across all hybrid cloud and Co-Lo environments. 
Migrating to Multi-Cloud and Co-Lo Environments
Your data center transformation is now tied to new considerations of how people go to work. Your planning is as critical as ever, and migrations to multi-cloud and Co-lo environments cannot be delayed by an open-ended remote workforce transition.
Regardless of your approach, nGeniusONE provides rapid triage of performance-impacting issues along the service path, from applications to infrastructures, to interdependencies and desktop services, that helps IT quickly restore services for high-quality end-user experience.
NETSCOUT Smart Visibility into Multi-Cloud and Co-Lo Environments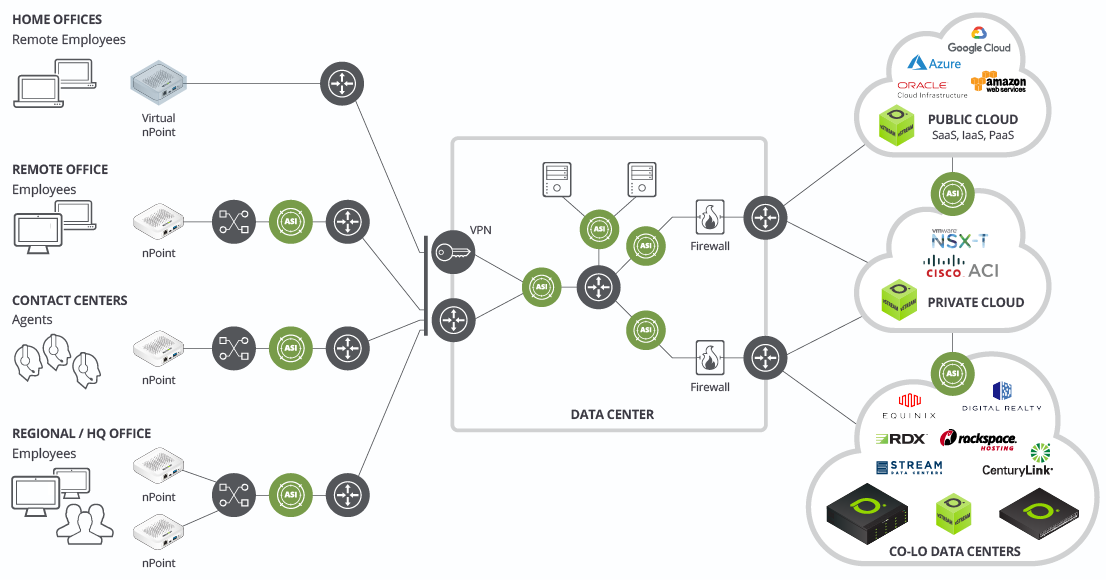 Contact us to improve your performance today.