Application and service delivery complexities have no bounds. As digital transformation continues to accelerate, IT teams and processes are changing to support high velocity deployments. In this always changing environment that spans on-premises and clouds, NETSCOUT enables you to deliver the best user experience through continuous monitoring of wire data (IP traffic flows) and turning it into smart data at its point of collection, optimized for analytics at the highest possible speed and quality.
NETSCOUT's partnership with Microsoft provides businesses an innovative approach to gain visibility into applications and their dependencies in hybrid environments comprised of both on-premises and Azure Cloud infrastructure. Azure Virtual Network TAP (VTAP) is a feature that allows mirroring of virtual machine (VM) network traffic. Mirrored traffic, or wire-data, is streamed to the NETSCOUT application performance management solution for Azure, where it is transformed into smart data and analyzed to provide deep insights into application performance and distill real time, precise, and relevant intelligence from all connected applications and services including their interactions.
By combining Microsoft Azure VTAP with NETSCOUT technology, you get an innovative and agentless solution to streamline the acquisition of wire data for effective monitoring and assurance in hybrid cloud environments before, during and after workload migration to Azure Cloud. You can establish service reliability and responsiveness baselines and migrate applications, compute, network, and storage workloads to the cloud with confidence by quickly detecting and resolving application and service performance problems without modifying existing workflows.
The VTAP functionality is expected to be publicly released in Q3 CY19. Find out today how you can accelerate continuous deployments plus assure application reliability, availability and responsiveness for hybrid clouds by requesting a demo of NETSCOUT application performance management with Azure VTAP.
Azure Marketplace
Azure Marketplace is an online store that helps enterprise organizations find, buy, and immediately start using the NETSCOUT application performance management for Azure solution.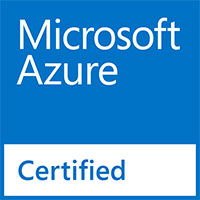 Contact NETSCOUT for a Demo