Trusted By Major Metropolitan City
Major Metropolitan City trusts NETSCOUT to monitor network and critical applications including '911 Contact Centers' that unifies police, fire, and administrative services departments into one of the largest first responder teams in the United States.
Challenges for High-Quality Application Performance in Government Agencies
When it comes to government services, there is no off. Governmental agencies must provide continuous delivery of services to the public across physical, virtual, and mobile landscapes. Keeping applications and information secure and available to citizens, residents, government employees, and government contractors anywhere, anytime, and on any device is no longer a nicety, but a necessity in today's increasingly connected world.

This means embracing cloud computing to increase efficiencies and effectiveness of services delivered, continuously monitoring service delivery over an entire infrastructure, leveraging new technologies to modernize IT, and providing next generation cyber security capabilities to protect information, communications and infrastructure to ensure the safety and privacy of citizens and residents.
Migrate to Cloud with Confidence
In any cloud environment (public, private or hybrid), sophisticated and intelligent service assurance tools are essential for both the migration to the cloud and subsequent operation in the cloud. Agencies need solutions that work with servers in a multitude of environments, including physical, virtualized, private cloud, IaaS public cloud or hybrid cloud deployments. Governmental IT teams want to migrate applications and services to the cloud with confidence and be able to drastically reduce CapEx and OpEx spending without compromising the end-user experience of the citizens and residents they serve. Another aspect of a high-quality experience with cloud-based services requires an ability to evaluate the service levels provided by third-party vendors to pinpoint the root cause of issues so the right remediation can be applied.
Enterprise Class Scale, Power and Completeness with State-of-the-Art Technology
Whether you utilize physical appliances to monitor traditional workloads or measure the performance of virtualized systems, NETSCOUT's hardware-independent architecture is designed to operate in your environment of choice. We support physical appliances, virtual compute and storage resources on-premises, virtual networking on-premises (SDN/NFV), SDDC, and public, private and hybrid cloud. Our software solutions can run across mixed environments and access compute and storage resources anywhere.
NETSCOUT offers true system-level visibility into all applications, infrastructure, and interdependencies down to the subsystems and services that run on them. With Adaptive Service Intelligence (ASI) technology, NETSCOUT continuously monitors and processes traffic data at the source and generates truly smart data that can be analyzed in real time or efficiently stored, using minimum necessary storage space, for future analysis. In addition, NETSCOUT is the only technology company with industry leading network packet broker offerings and the service assurance and security tools they connect to for a complete solution. Our track record of innovation for the most demanding enterprises and service providers in the world enables us to create agile and highly scalable solutions for government agencies of any size.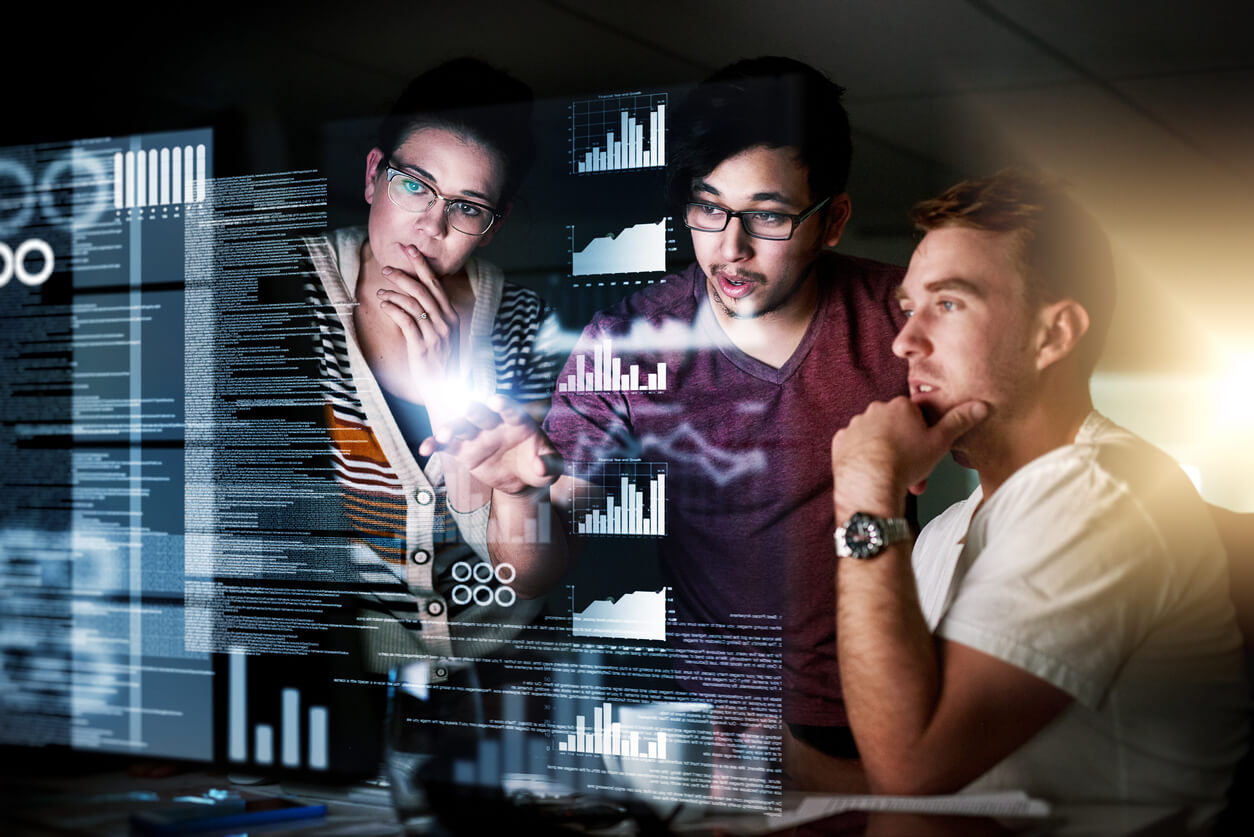 We provide wired and wireless solutions covering the complete IP landscape and can combine passive monitoring and active synthetic monitoring together for total visibility of your entire infrastructure. For those with cloud-based services, NETSCOUT offers complementary synthetic testing to evaluate availability and performance of SaaS applications to ensure you are receiving the agreed upon application service levels. Our innovative technology supports service assurance, packet broker, cyber security and big data analytics from a common technology platform.
Our solutions help provide pervasive visibility and insight in real time to assure the continuous delivery of services in hyper-converged infrastructures. As government IT teams increasingly leverage shared services and accelerate their use of agile methodologies to develop new IT offerings, our solutions can help achieve the speed, reliability, and rapid deployment required for state-of-the-art information services.
Next-Generation CyberSecurity in Government Agencies
Protecting information and people is the top priority for many government agencies, yet it has never been more difficult to achieve than it is today. Agencies must have real time, accurate insights into their IT security situation to enable swift and effective responses to cyber-threats. The nGeniusONE solution provides the visibility into potential service performance problems, enabling IT teams to proactively triage outages or degradations before they impact users, accelerate through security forensics, and rapidly respond to problems. NETSCOUT Arbor understands this and has developed industry leading DDoS and Advanced Threat Protection cyber security solutions.
NETSCOUT Arbor Advanced DDoS solutions consist of a fully-integrated combination of in-cloud and on-premises products and services. Arbor Spectrum is a high-performance solution that helps organizations detect and confirm hidden threats and also uses global threat intelligence from the Internet to proactively identify high-risk advanced threat indicators on an agency network. With NETSCOUT Arbor, government agencies can keep services available, empower security teams with global intelligence, and quickly find lurking threats.
Products in this Solution
…
Case Study
Quick Look
Data Sheet
White Paper