Sign up now to receive the latest Business Continuity updates from NETSCOUT.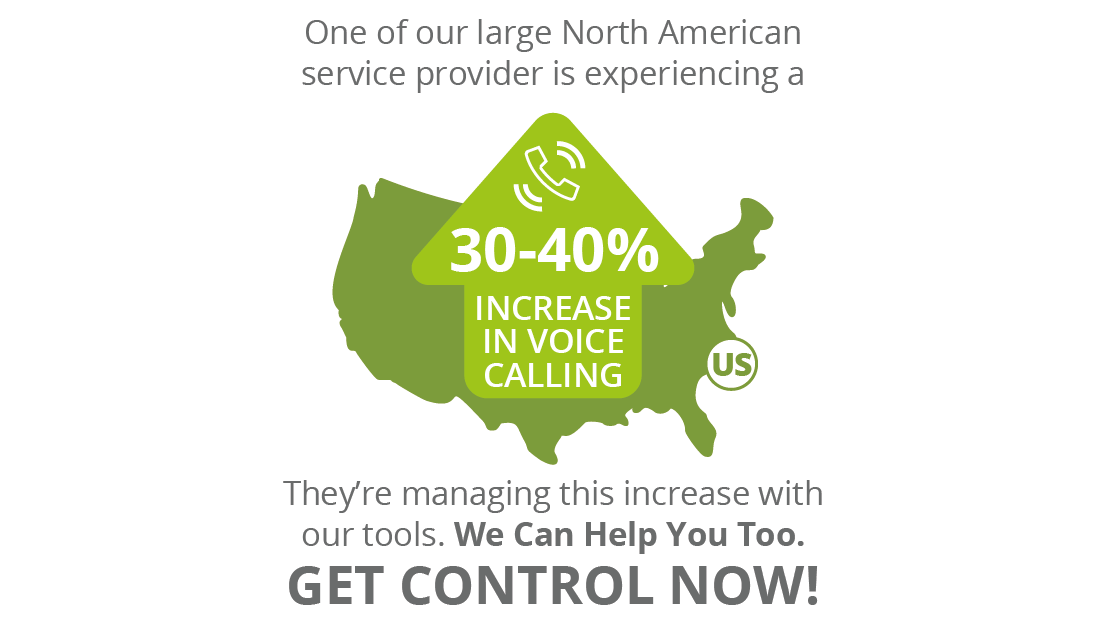 Carriers are reporting that subscriber usage of network services are up more than 30% due to the increased number of subscribers working online during COVID-19. This new working reality redefines the "busy hour" performance indicator for service usage - Voice, Data, and Over The Top (OTT) services. Now, more than ever, subscribers are depending on optimum service quality and experience. COVID-19 is requiring customers to stay engaged with various services:
Video Streaming – Youtube and Netflix
Social Media – Facebook and Instagram
Video Applications – TikTok and Qibi
It is important that your monitoring strategy allows you to quickly detect and manage popular services to ensure optimum customer experience. But your strategy must also include future ready considerations for new applications and services native to the social distancing paradigm that may dominate forthcoming experiences.
Success Story
Monitor Geo-Location for Benefit of Public Services
Clear, visual assessment of actual subscriber activity can ensure coverage around essential infrastructure and support compliance with shelter-in-place orders and reduced occupancy opening criteria during COVID-19.
Real-Time Insights
NETSCOUT's solutions allows you to achieve real time insights into customer experience with confidence delivering:
Actionable Metrics
Easily drill from simple top-level scores to the underlying causes that comprise the metric. For example, investigate performance of handsets and the network to quickly determine root cause, assure customer experience, and improve Net Promoter Score (NPS).
Subscriber Oriented Views
Gain an understanding of the experience of your subscribers and the services they consume. Use insight to increase customer care effectiveness and reduce call volume into customer care groups by investigating subscriber engagements based on performance and churn to improve First Call Resolution (FCS).
Churn Reduction Tools
Create a "happiness" indicator which reflects the perception of a user and the service they receive.
Executive Reporting Options
Easily and accurately monitor services. Drive subscriber experience with golden Key Performance Indicators (KPIs) and executive score cards to proactively reduce churn.
The NETSCOUT Solution
NETSCOUT can help with our best-in-class unified solutions – nGeniusOne® and nGenius® Business Analytics utilizing Smart Data.
nGeniusOne, NETSCOUT's carrier-grade highly scalable service assurance platform powered by Adaptive Service Intelligence™ (ASI) technology, our patented state-of-the-art Deep Packet Inspection (DPI) engine uses wire data to provide real-time contextual analysis for immediate troubleshooting of complex network, service, and subscriber issues with voice, video, WIFI, high speed internet (HIS), messaging, and OTT services. Apply a succinct top-down triage approach with nGeniusOne's modern app-based user interface and workflows to accelerate problem identification, subscriber session analysis, and troubleshooting.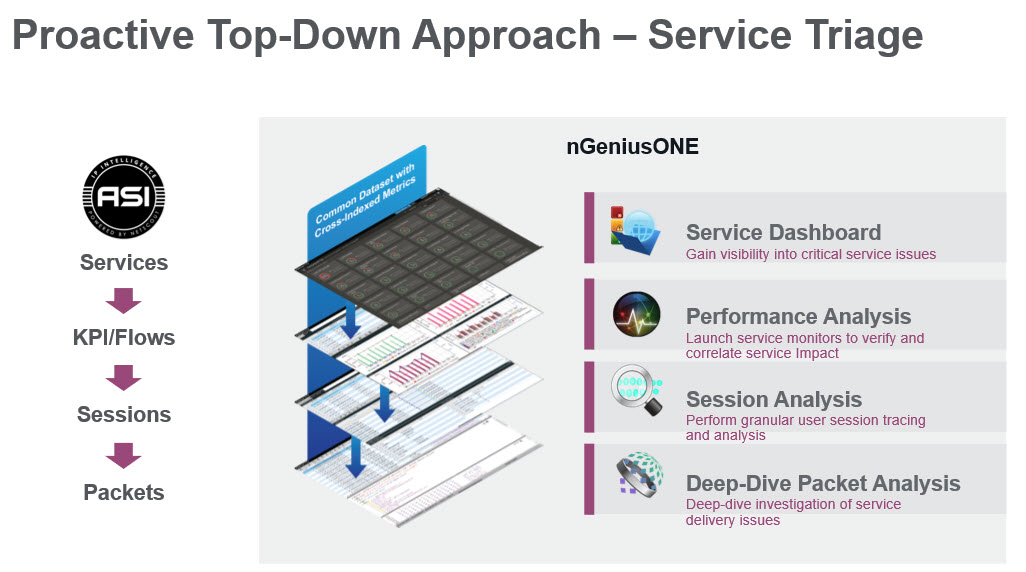 NETSCOUT's nGenius Business Analytics (nBA) leverages our real-time Smart Data to provide a complete picture of service performance, subscriber usage, and behavior to proactively predict successful service experience. nBA and Smart Data allow tracking of subscriber behavior and service usage and provides the visibility and insights into how subscribers are using the network. With this insight at your finger tips, you can quickly make effective decisions across multiple organizations to overcome common Voice, Data, and OTT challenges.
One-Way Audio and Audio Gaps

Dropped Calls

Lack of Coverage

Handover Issues

Setup Latency

Registration Failures