Unexpected changes in network consumption can be difficult to manage.
With the global spread of COVID-19, the increase in stay-at-home usage, and the effect this has on local, regional and global networks; carriers need to continue having end-to-end visibility to maintain control and confidence of their network.
Keeping your customers connected during this time is imperative. Your network is keeping their business operating when they need it most. Your customers are not going to forgive easily if their access is not up to par when and how they need to be connected during this critical time.
At NETSCOUT we view our customer relationships as long-term partnerships, and we are here to help in this rapidly changing environment.
Sign up now to receive the latest Business Continuity updates from NETSCOUT.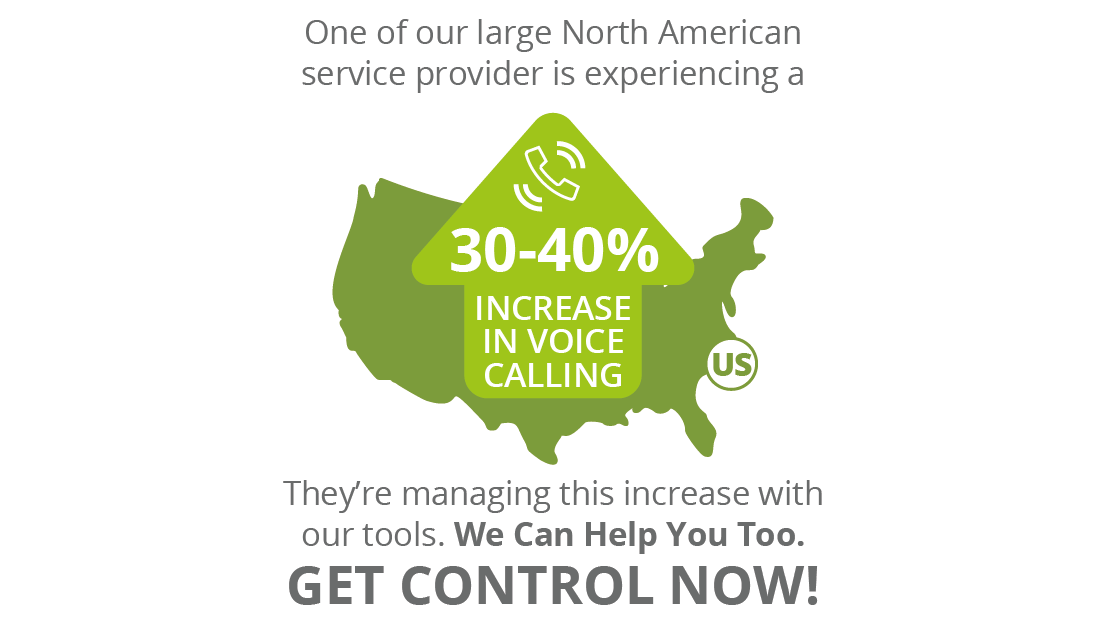 Deliver an Amazing Customer Experience
Ensuring a high quality of experience for subscribers is always very important. With the changing usage of applications, carriers need to make decisions based on Layer 7 monitoring of applications that presents customer consumption of social networking, video, and voice services including Facebook, Instagram, TikTok, YouTube, and Netflix. Your success depends upon having a complete, real-time picture of customer experience.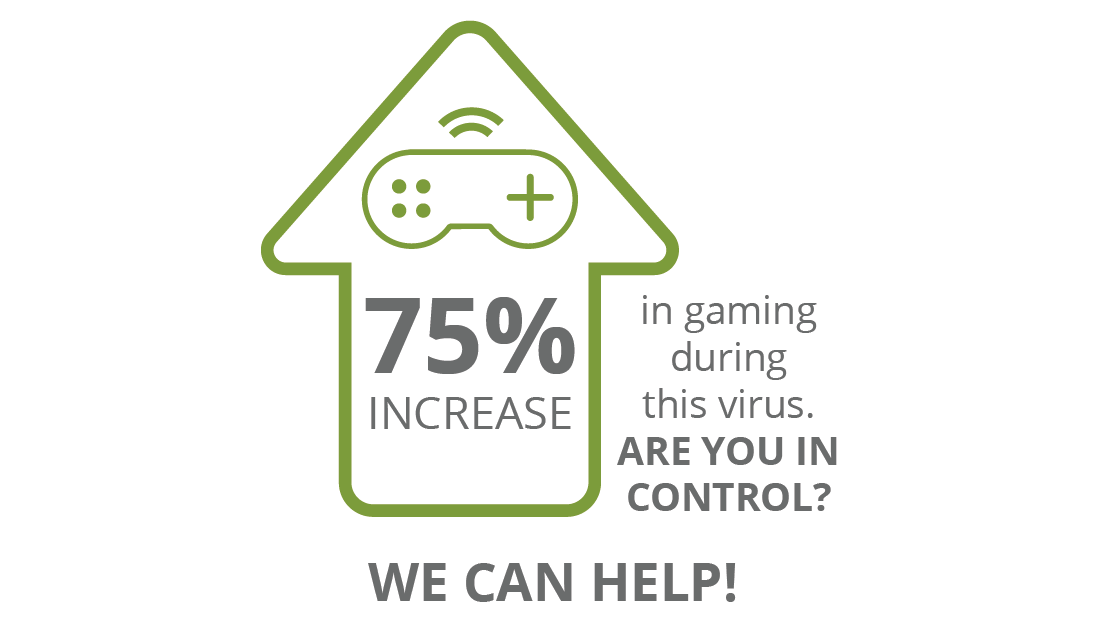 Proactively Manage Your Network with Visibility to OTT Applications
While popular services such as video streaming (Youtube, Netflix, etc,) and social media (Facebook, instagram, etc.) are still prevalent, new applications such as gaming, are gaining popularity and even going viral. It is important to have the ability to quickly detect these services as they start to saturate the network to ensure that your subscribers are getting the quality of service they expect.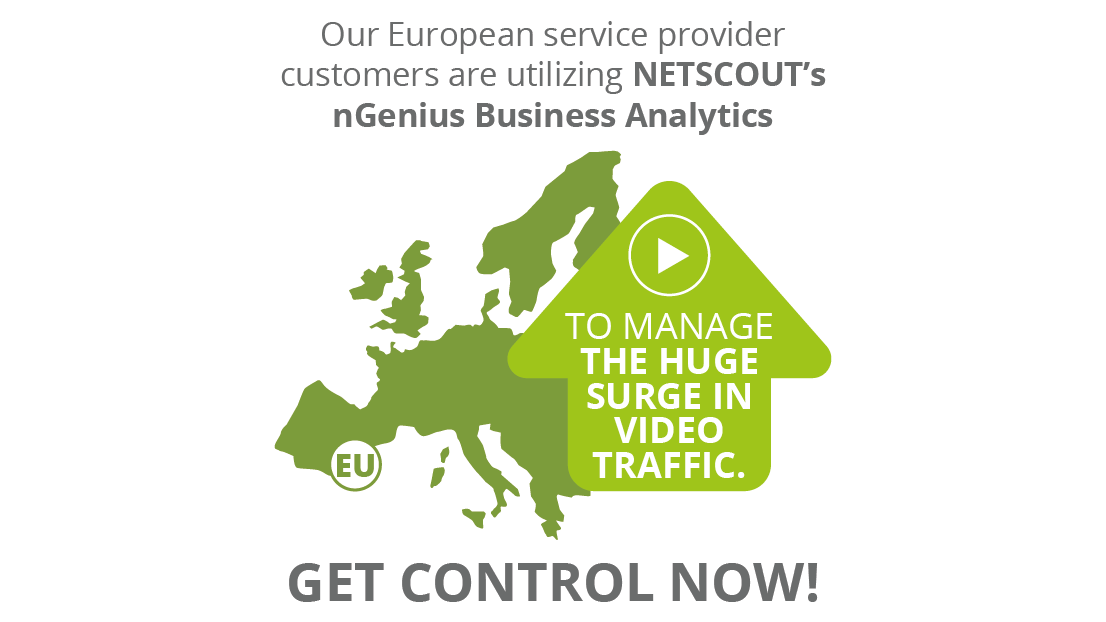 Optimize Teleconferencing, eLearning, and Business Support
Teleconferencing and business support need to be working at optimum levels to cover Zoom, Microsoft Teams, WebEx, Google Classroom, and Saba. Your customers are depending on the availability of these services to work remotely during this crisis.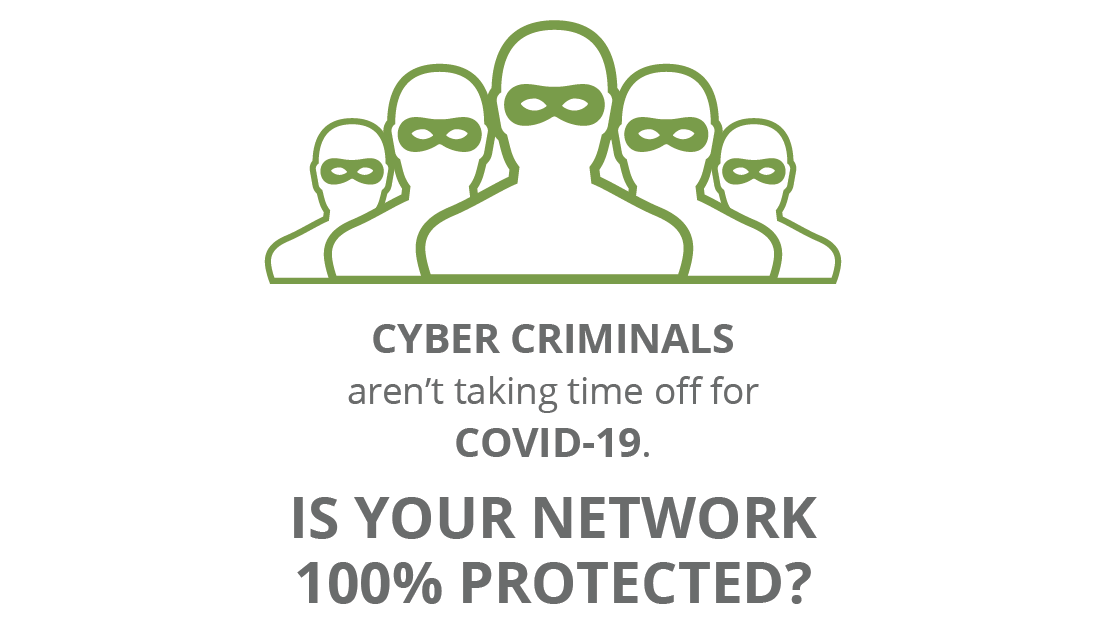 Secure the Network
Now more than ever, critical infrastructure such as internet connections, routers, VPN gateways, and firewalls must remain available to ensure remote access to internal resources and services. Networks and customers are now even more vulnerable to DDoS attacks with bad actors looking to take advantage of this situation. Keep your network secure across any hybrid environment with a DDoS mitigation solution that includes the visibility, scalability, automation and orchestration required to prevent DDoS attacks.