Government Customers Use NETSCOUT to Solve Toughest Problems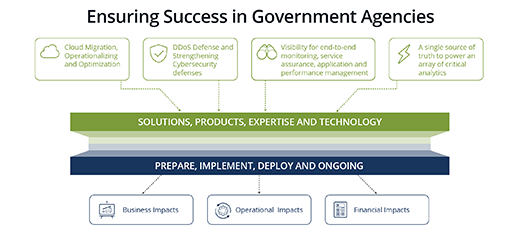 As new challenges emerge for government agencies in a rapidly changing world with unprecedented events following other previously unprecedented events, government agencies need to keep people connected, communicating, and safe. They also need to be prepared for anything because "anything" continues to happen - and happen rapidly.
NETSCOUT products and solutions have been instrumental in helping agencies tackle and solve some of their toughest and most demanding IT challenges.
We have captured and summarized many of those successes and use cases for you to explore for yourself.
Please take a close look to learn how other government agencies have utilized NETSCOUT technology so you can be confident that no matter what your unique challenge may be, we can help you.
Learn how we can help you and your agency succeed.