Sign up now to receive the latest Business Continuity updates from NETSCOUT.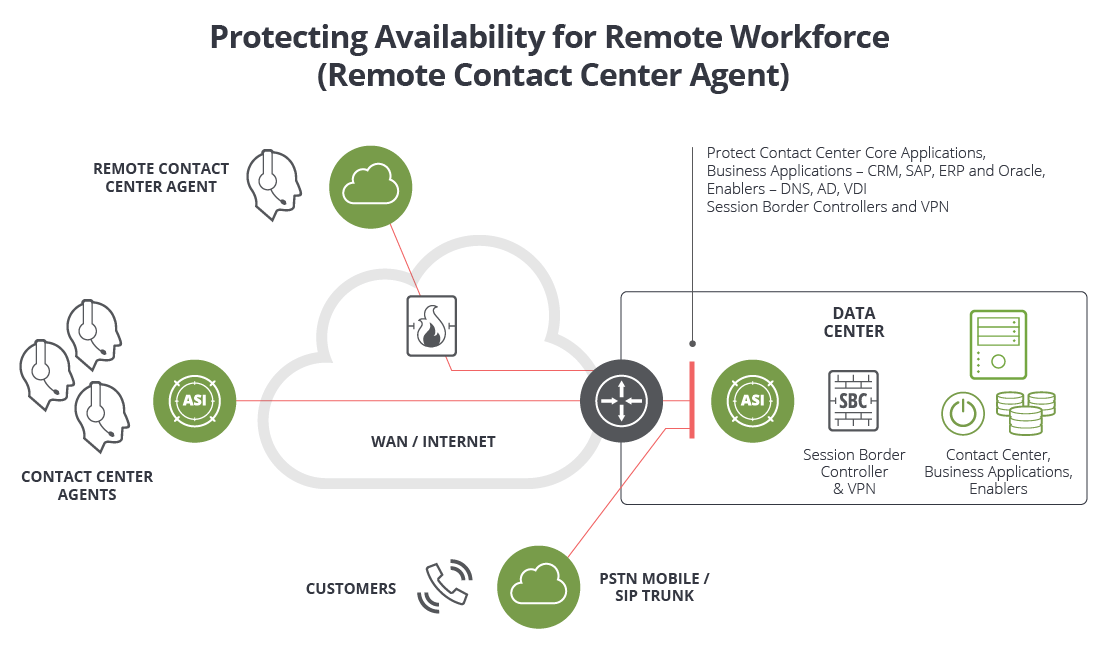 As the face of your business, the quality of the user experience with your Contact Center is critical.
UC systems in the Contact Center are a complex interconnected set of services. If any components are not operating efficiently, then your customers' user experience will suffer.
Home-based contact center agents, whose ranks have recently grown, place extra demand on Contact Center IT services. Incoming calls from customers needing to conduct business now need to be re-routed to the agents' homes, thus multiplying the complexity in the already complicated service chain.
UC services consists of key application services and associated protocols such as signaling (e.g. SIP), and media (RTP) where media is particularly sensitive to network performance and latency issues. Without proper visibility into these key UC enabling protocols, it's very hard to understand UC experience issues, and get to the root cause, in these complex interconnected UC architectures.
Case Study
Government Agency Successfully Establishes Outsourced Call Center for Citizens during COVID-19
Agency's Contact Center Provider Meets Escalated Service Launch Timeline with NETSCOUT
The NETSCOUT Solution
NETSCOUT's innovative Service Assurance platform provides in-depth visibility into the health and performance of calls coming through the Contact Center. The nGeniusONE service assurance platform will:
Assure the performance
of the critical UC services for both signaling and media quality and quickly troubleshoot issues from "voice quality is bad," which is a media issue, to "I don't get dial tone or I can't dial out," relating to signaling issues.
Triage edge voice services
to help differentiate between issues that are on-premise based, in the contact center, at the home-based agents, or emanate with the service providers in the mix.
Manage bandwidth utilization and QoS
class assignments to give priority to latency sensitive voice traffic throughout the enterprise network infrastructure and also over the internet, particularly important in the event of congestion. Poor quality voice is very often caused by a mistake in QoS class assignment to either voice or a business data application – which can be quickly address with nGeniusONE visibility.
Provide visibility into common SIP Trunking issues
impacting contact centers including call setup, teardown, latencies and response times, failures and error codes, and SBC load balancing issues, among other key metrics to ensure calls to customer service agents working at home are transferred flawlessly.
Achieve Your Customer Service Standards With NETSCOUT
nGeniusONE assures high-quality performance of mission critical voice and unified communications throughout the contact center and provides the ability to troubleshoot issues quickly in this complex chain of interconnected components to restore service to predictable levels.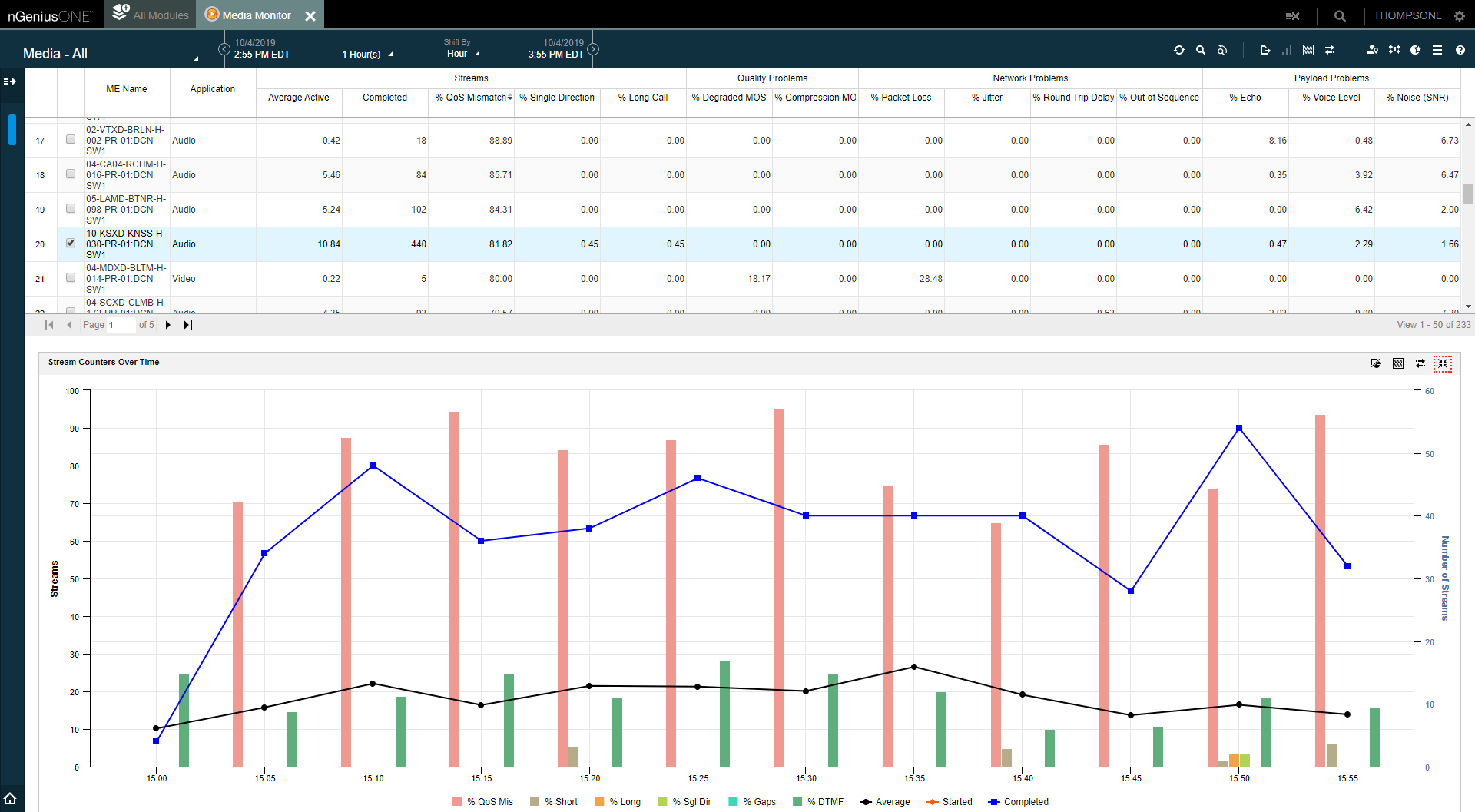 Contact us to ensure high-quality mission critical voice and unified communications.