Delivering Virtual Desktop Interface Service that Delights Users
How to meet user expectations for seamless connections and responsive sessions
While the virtual desktop interface (VDI) has been around for some time, the current pandemic has reinforced its importance as one of the crucial remote work technologies—the others, of course, being virtual private networks (VPNs) and Unified Communications & Collaboration (UC&C).
So how do you deliver seamless VDI services during a time of massive change? This blog aims to answer that question by first briefly explaining VDI inner workings, then suggesting a framework for managing user experience, and finally introducing a solution for managing that user experience.
What Is VDI?
VDI is a kind of middleware. Unlike traditional middleware, however, which might translate one type of transaction to another, VDI fronts applications and virtualized desktop infrastructure in the data center and sends keyboard, mouse movement, and screen updates back and forth to the user instead. With its dominance in the marketplace, Citrix Virtual Apps and Desktops serves as a prime example. With the Citrix system, a preconfigured lightweight client known as Citrix Workspace (formerly Citrix Receiver), provides all the office desktop functionality remotely, while the company centrally manages users and security via profiles and policies features.
This sounds simple enough in theory, but because Citrix Virtual Apps and Desktops is a delivery vehicle for other complex services, its user satisfaction is subject not only to the pitfalls and bottlenecks of its own ecosystem, but also to those of the applications it serves and the shared infrastructure it runs. And, since change increases the risk of introducing errors or unintended, significant changes such as those related to COVID-19 work-from-home policies further exacerbate matters.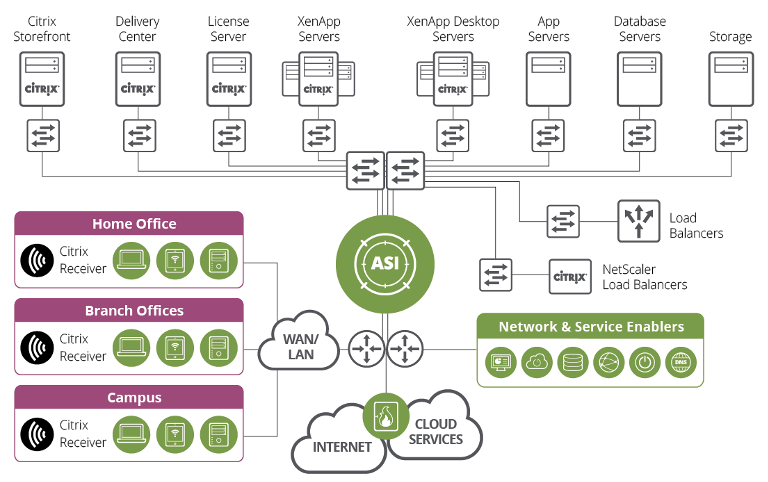 Figure 1: A typical Citrix infrastructure
The Challenge of Seamless Delivery
The best way to deliver services seamlessly, especially in a period of high utilization and frequent changes, is by managing their key performance indicators (KPIs)—within the satisfactory thresholds, of course. KPIs are the metrics by which a company should manage any service. So what are they? For VDI, user experience tops that shortlist; others may include the number of users or session count to ensure adequate infrastructure. Since the latter is in the realm of capacity planning, I focus on the less covered user experience here.
VDI user experience consists of two parts: logon and session. For your reference, Figure 1 shows a typical Citrix infrastructure. (For brevity from here on any reference to Virtual Desktop also means Virtual Apps.) A user's attempts for a remote desktop connection triggers a series of interactions between the Access Gateway, directory server, Storefront, Desktop Delivery Controller, domain controller, License Server, configuration database, Virtual Desktop server, and storage, resulting in a VDI session customized to that user. To use the service, VDI users expect seamless logon and a responsive session (i.e., fast VDI transport round-trip time). You would not be reading this blog if the page failed to load (logon) or if words appeared very slowly or intermittently as you scrolled (session). Right?
But this is where things get tricky. While user expectations of logon delay can be managed like other services, let's say a few seconds at max, our brain's perception of delay for in-session VDI interaction is very different from the familiar web client/server transaction. Multiple bodies of research on the brain's perception of delay consider 50 milliseconds (ms) to be good screen responsiveness to typing. At a 100 ms delay, users subconsciously slow down their typing; at 150 ms, performance is degraded to the point of lag or drag on screen; and at 200 ms, VDI becomes unusable—a stark contrast to the commonly accepted 1,000 ms threshold for web transactions. This means the myriad of interactions making session possible each with their own latency, including client time, graphics rendering time, round-trip network time, server time, and VDI solution time, must be managed to a latency budget of less than 125 ms worst but ideally less than 100 ms.
According to Citrix, the biggest component in the latency equation is round-trip network time. Network time is susceptible to Quality of Service (QoS) settings, errors in configuration, number of hops, and of course to laws of physics. The round-trip light propagation time in fiber between Boston and San Francisco is 42 ms, increasing to 82 ms between NYC and India. Network latency is even more important if your VDI tier is running in the cloud and the servers and applications it fronts are on-premises. There are of course other notable sources of latency, including underpowered client devices, VDI tier compute resource contention, and storage latency resulting from either distance or contention often caused by poor policies. Each of these could cause significant latency in their own. So, if delivering satisfactory VDI performance sounds challenging, it is because it could be. 
Connecting the Dots
Yet that is what our customers, who happen to be some of Citrix's largest customers, manage to do every day at scale. For many of them, maintaining end-to-end visibility across critical services is a design tenet. They use NETSCOUT's wire data solution to augment their Citrix domain tools for visibility across the VDI service chain and applications it serves. In those environments, NETSCOUT's extensible and highly scalable packet-driven metadata engine, ASI, passively monitors all communication in real-time to furnish side-by-side visibility for VDI client time, server time, round-trip time, and network. But it does not stop there. 
Unlike agents or tracing mechanisms, ASI's visibility is not limited to a specific technology or infrastructure tier. It generates similar metrics across all activity in any legacy data center, any hypervisor, and any cloud or container, including the performance of all applications and services, their individual components, all their users, and their contention across a shared infrastructure. It is axiomatic to say that visibility is the answer to quick fault domain isolation. That is why we repeatedly hear our customers say that many of the most elusive issues affecting VDI performance were rooted in esoteric network, storage, or Citrix policy configurations, which NETSCOUT exposed by providing necessary metrics and connecting the dots across the entire service chain.
Learn more about Citrix VDI and NETSCOUT
WEBINAR: Deliver Optimal Citrix Performance with NETSCOUT's End-to-End Visibility Watch Now
Babak Roushanaee is director, enterprise strategy at NETSCOUT and has more than 25 years of industry and technology experience across enterprise and service provider markets with a strong background in service delivery, service assurance, performance management, security, enterprise networking transformation projects. He has consulted for several Fortune 500 companies in the area of service assurance and enterprise management and is currently focused on technology strategy at NETSCOUT.