Digital DDoS Attack Map - See Today's Activity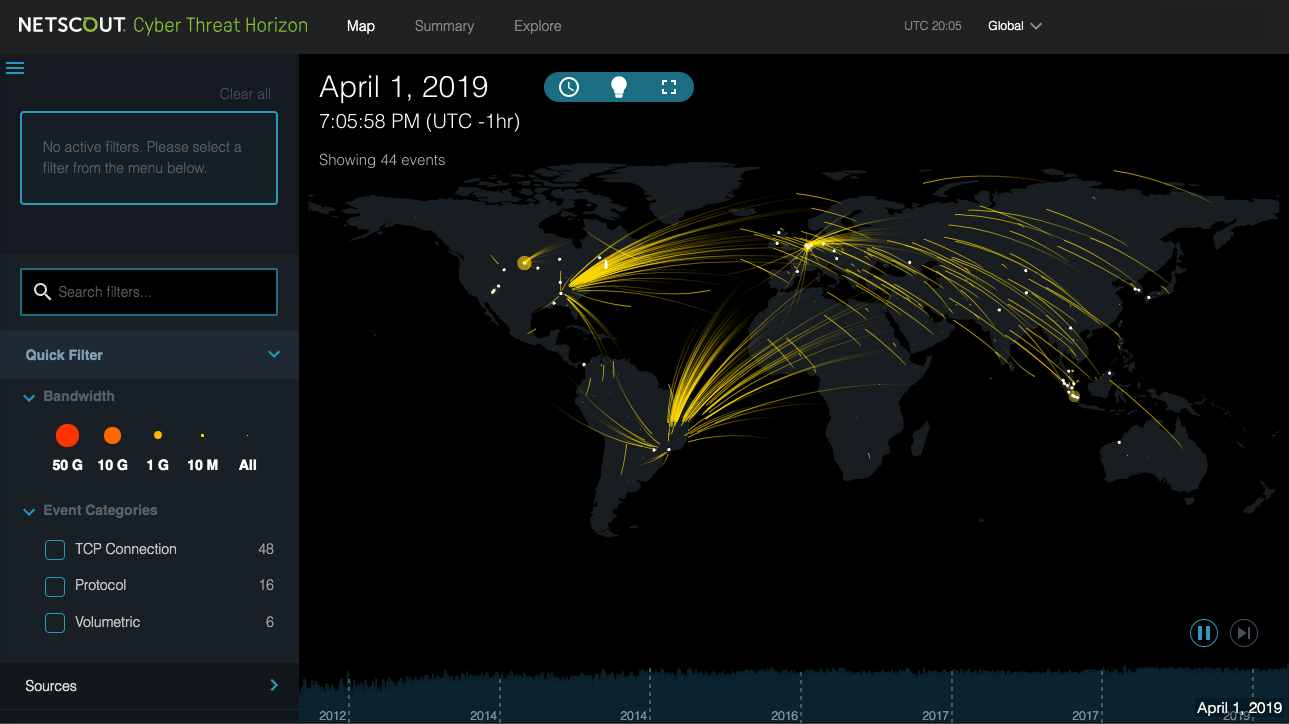 A global cybersecurity situational awareness platform, NETSCOUT Cyber Threat Horizon provides highly contextualized visibility into global threat landscape activity that's tailored for each organization's specific vertical and geographic profile. Horizon is powered by ATLAS – NETSCOUT's Advanced Threat Level Analysis System.
ATLAS uses a variety of tools and processes to collect and analyze threat data. Our team focuses on the capabilities and potential of DDoS and cyber attacks, pulling out multiple indicators of an attack campaign. This analysis is delivered to you via the Threat Horizon portal.