Securely Transition to the Cloud with AWS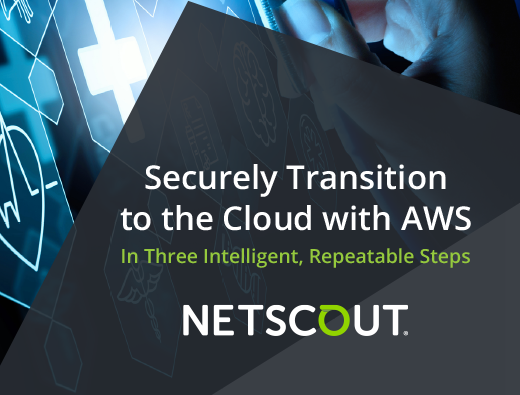 Three Intelligent and Repeatable Steps!
When it comes to mission-critical industries such as healthcare, requirements for business continuity, service quality, and security cannot be compromised. This paper focuses on three steps organizations can follow to implement the visibility they need for service assurance and cybersecurity. The steps are designed to help guide safe and effective workload migrations and position organizations to reap the full benefits of a hybrid cloud. NETSCOUT's alliance with Amazon Web Services (AWS) and migration solutions used in an AWS environment are also discussed.
Learn about the forces that are accelerating the shift to the cloud
Get the three-step methodology for moving to the cloud
Ensure your organization has business continuity before, during, and after migration
Gain the visibility for safe and effective migrations
Download this 3-step methodology for moving to the cloud.