Intellyx White Paper
Combining NetOps and SecOps into Risk Engineering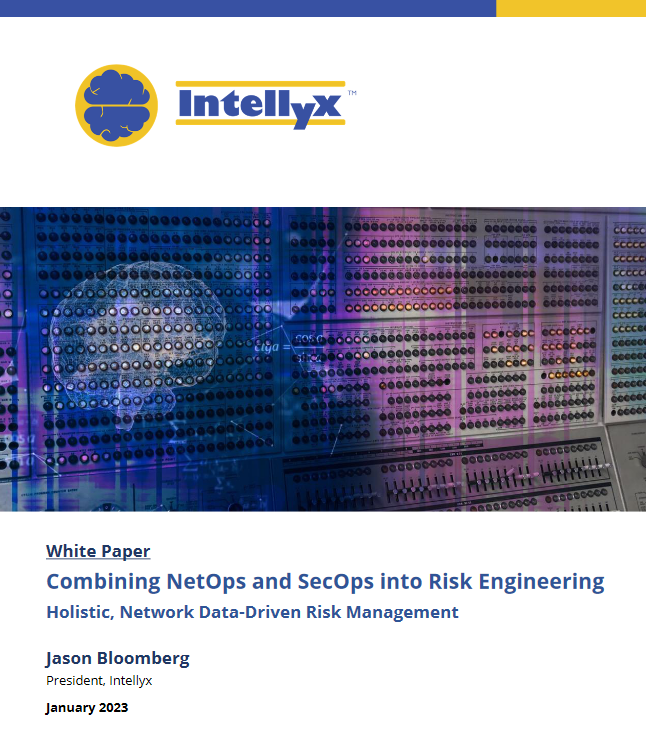 Did you know there is an optimal level of imperfection for networks, cybersecurity, and for operations in general?

In this Intellyx White Paper, the author explores why the imperfection is needed, how IT OPs groups need to collaborate to manage risk, and the role of Site Reliability Engineering (SRE).

Key insights from the paper include:
Managing risk across network, security and ops, starting with Site Reliability Engineering (SRE)
"We must engineer our systems across the board to measure and manage risk in a comprehensive manner, or we'll never achieve the optimal balance among risk, cost, and time."
The key to solving complex IT problem is…a holistic approach to managing risk
"SecOps and NetOps teams must collaborate to achieve this balance, but in order to do so, they require common telemetry that provides complete insight into the behavior of the systems under their purview."
At the heart of network data for any IP-based network is packet data
"Gain insight into packets, and you have insight into everything taking place across your IT landscape."
Download the paper for all of the insights.