Media companies globally are being increasingly targeted by DDoS attacks. Politically motivated campaigns and extortion requests threaten this critical component of every country's infrastructure. Your business is at risk. Free speech is at risk. Are you protected?
Media Services Under Attack
NETSCOUT's unparalleled view of global DDoS activity detected that Internet Publishing and Broadcasting companies have been the most attacked non-telco vertical industry in the second half of 2020.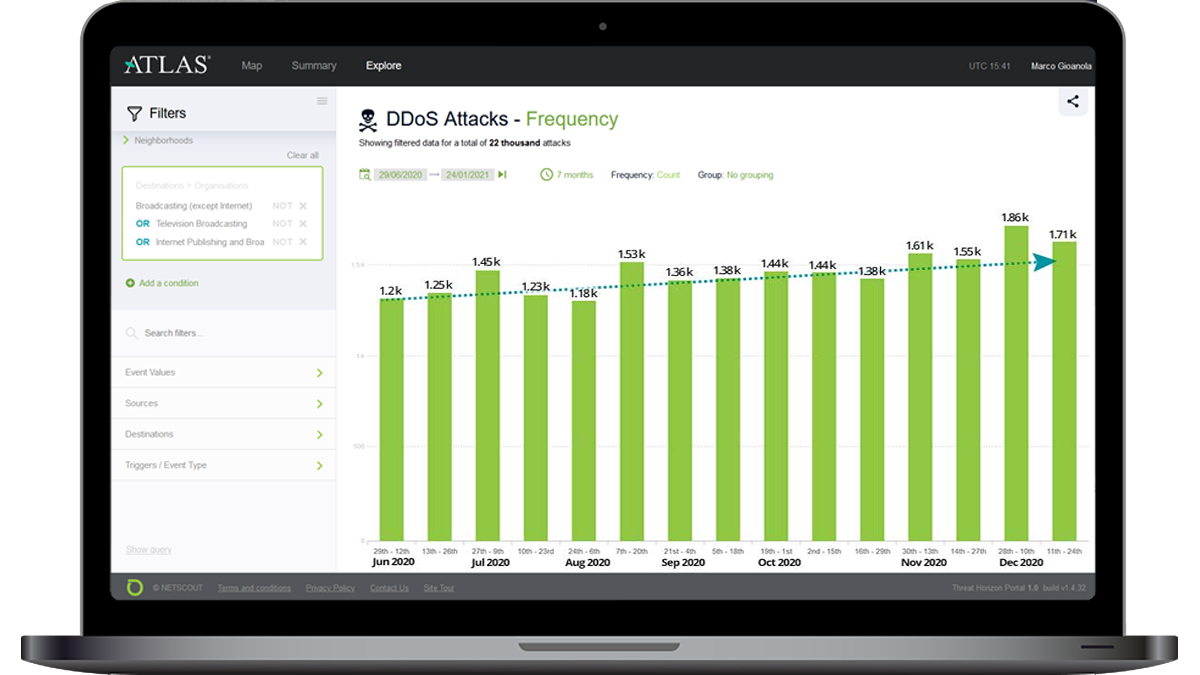 Number of DDoS attacks against media companies worldwide from July 2020 to January 2021. Data from NETSCOUT Cyber Threat Horizon, shared anonymously by more than 300 Internet Service Providers.
The NETSCOUT Arbor Solution for DDoS Mitigation
The NETSCOUT Arbor anti-DDoS solution provides protection to all types of networks and computing environments. It natively integrates on-premise always-on mitigation with cloud-based protection and carrier-grade traffic visibility; it flexibly scales from small networks to the most complex hybrid environments; it provides intelligently automated attack response while keeping you completely in control of your mitigation strategy.
I want to be contacted by NETSCOUT in the next days to discuss the best DDoS protection strategy for my business
How NETSCOUT Can Help You
Arbor Edge Defense (AED)
The First and Last Line of Smart, Automated, Perimeter Defense
Arbor Cloud
Proven DDoS Attack Protection
Arbor Sightline and Arbor Threat Mitigation System (TMS)
Protect the Network and Keep your Business Flowing
Contact
Please contact me to discuss the best DDoS protection strategy for my company