LEADER IN NETWORK PERFORMANCE MONITORING
WITH OVER 30 YEARS OF NETWORK PERFORMANCE INNOVATION, AND TRUSTED BY THE WORLD'S LARGEST AND MOST COMPLEX CORPORATIONS.
ADVANCED NETWORK PERFORMANCE analytics
TRAFFIC-BASED smart data INTELLIGENCE SPEEDS RESOLUTION OF NETWORK ISSUES
Slow-downs and disruptions in business services wreak havoc on employee productivity and customer satisfaction, ultimately impacting revenue. Pinpointing the source of these problems presents its own set of challenges, further complicated by the complexity of the service and network architecture. Traffic-based intelligence is needed when diagnosing whether client services, servers, application environments or the infrastructure network is causing a problem, so you can resolve issues without costly delays.
SMART DATA DELIVERING RAPID AND CLEAR NETWORK INSIGHTS
The more you know, the better you can support your organization. The nGeniusONE Service Assurance platform and Adaptive Service Intelligence (ASI) technology helps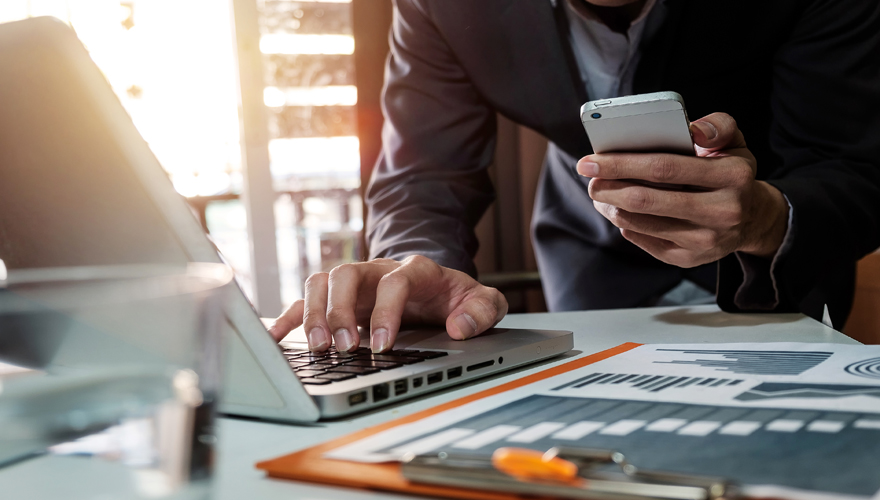 you accurately monitor traffic data across your network with deep granularity, so you can identify capacity, network, and/or services shortfalls, as well as better understand how resources are being consumed enterprise-wide. This way, you can provide a flawless user experience by achieving extraordinary service quality.
DELIVERING A DEEPER VIEW INTO NETWORK PERFORMANCE AND RESOURCE USAGE
The nGeniusONE Service Assurance platform and Adaptive Service Intelligence (ASI) technology delivers traffic-based intelligence for accurate and granular insights into resource usage across your entire service delivery infrastructure. You can see which applications are using which links, when specific applications are active, and who is consuming these applications. Service contextual workflows offer the flexibility to seamlessly transition to session tracing and analysis to identify the faulty link. We help you proactively collect, organize, and analyze traffic data so you have the confidence to make better-informed and more precise capacity planning decisions.
Our solution provides the information that Application and Network Architects need to:
Assure the network monitoring performance is optimized for business-critical services

 

Proactively manage network traffic and bandwidth to avoid congestion

 

problems

Scale your advanced network performance management capabilities across any network size

Tune and prioritize traffic and services to optimize resources

Perform expert TCP analysis to quickly triage performance degradations

Baseline current traffic patterns and application response times

 

Plan end-to-end network upgrades and capacity changes

Accurately assess the impact of new services throughout the backbone

 

Budget investments in infrastructure upgrades, application development and capacity changes based 

on evidence from your own network

 

W

atch over all your systems, services and vulnerabilities vigilantly today and into the future
NETSCOUT TECHNOLOGY AND PRODUCTS INCLUDE:
Adaptive Service Intelligence (ASI) technology
Frost & Sullivan…named NETSCOUT as the 2015 Global Company of the Year for Network Visibility and Intelligence. The award recognized NETSCOUT as the key leader with its nGeniusONE Service Assurance platform, Adaptive Service Intelligence (ASI) technology, and a wide range of products that cater to all segments related to the network visibility market.Read More
RESOURCES
Case Studies :  NETSCOUT Improves Application Service Delivery for National Health Service Wales
Quick Looks:  nGenius 3900 Series Packet Flow Switch | PFS Management Software
Solution Briefs:  Performance Management Insights, Saving Millions With NETSCOUT's Approach to Service Performance
SOLUTIONS YOU CAN TRUST
In an increasingly complex, vulnerable, and connected world, NETSCOUT gives you the confidence to operate, innovate, and compete at the highest level. Let us show you how the nGeniusONE Service Assurance platform and ASI technology enable you to track and analyze all layers of traffic—so you can achieve the highest performance levels.