WHAT'S NEW   |    Controlled Assurance  |    WebRTC  |    Diameter Test  |    IMS/EPC Test   |    Load Test
Be certain your network is ready
Today's telecom networks are a highly complex mix of access technologies, signaling protocols, media codecs, and functions – both traditional and virtualized. As more and more bandwidth is deployed in the forms of 3G, LTE, and Wi-Fi, more and more avenues are created for customers to consume it. Bandwidth consumption takes many forms ranging from smart devices, to new applications and services, to creative and competitive consumer and enterprise product offerings. All of these, when collectively deployed, put a tremendous amount of pressure on your core network.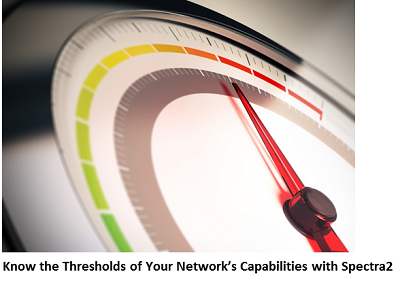 It is critical to understand how your network will perform as usage increases. Without this understanding, unforeseen issues can quickly escalate into major disruptions in service.
Pre-deployment load testing provides the answers to important questions around scalability and quality of service when your network is operating at peak capacity and beyond. Individual elements that handle call signaling, media handling, and AAA functions can be benchmarked and qualified for prescribed load levels. Additionally, end-to-end performance can assess the network as a whole. The metrics obtained during load testing, whether call rates, message rates, bandwidth usage, or other values, can later be incorporated into performance management systems to provide early warning before problems arise.
Using the right test tool will help you ensure that your network will perform under these extreme conditions. Spectra2 supports load testing for signaling protocols used in IMS/EPC, LTE, and VoIP deployments. If you are responsible for media related testing, our specialized load test platform can generate a high volume of real VoIP calls or WebRTC sessions, and provide detailed analysis of RTP performance as well as objective QoS measurements using PESQ and POLQA.
…
Quick Look
Data Sheet
White Paper
S-Blade Pro 1/10/40G Layer 1 Switching with Lab Equipment Utilization Metrics
The nGenius 3900 Series for Test Lab Automation with integrated S-Blade Pro from NETSCOUT delivers an intelligent Layer 1 switch solution for 1, 10 and 40G connections.
Download PDF
Diameter Network Testing
Subscriber services are the #1 cause of the skyrocketing signaling load in the operator diameter network.
Download PDF