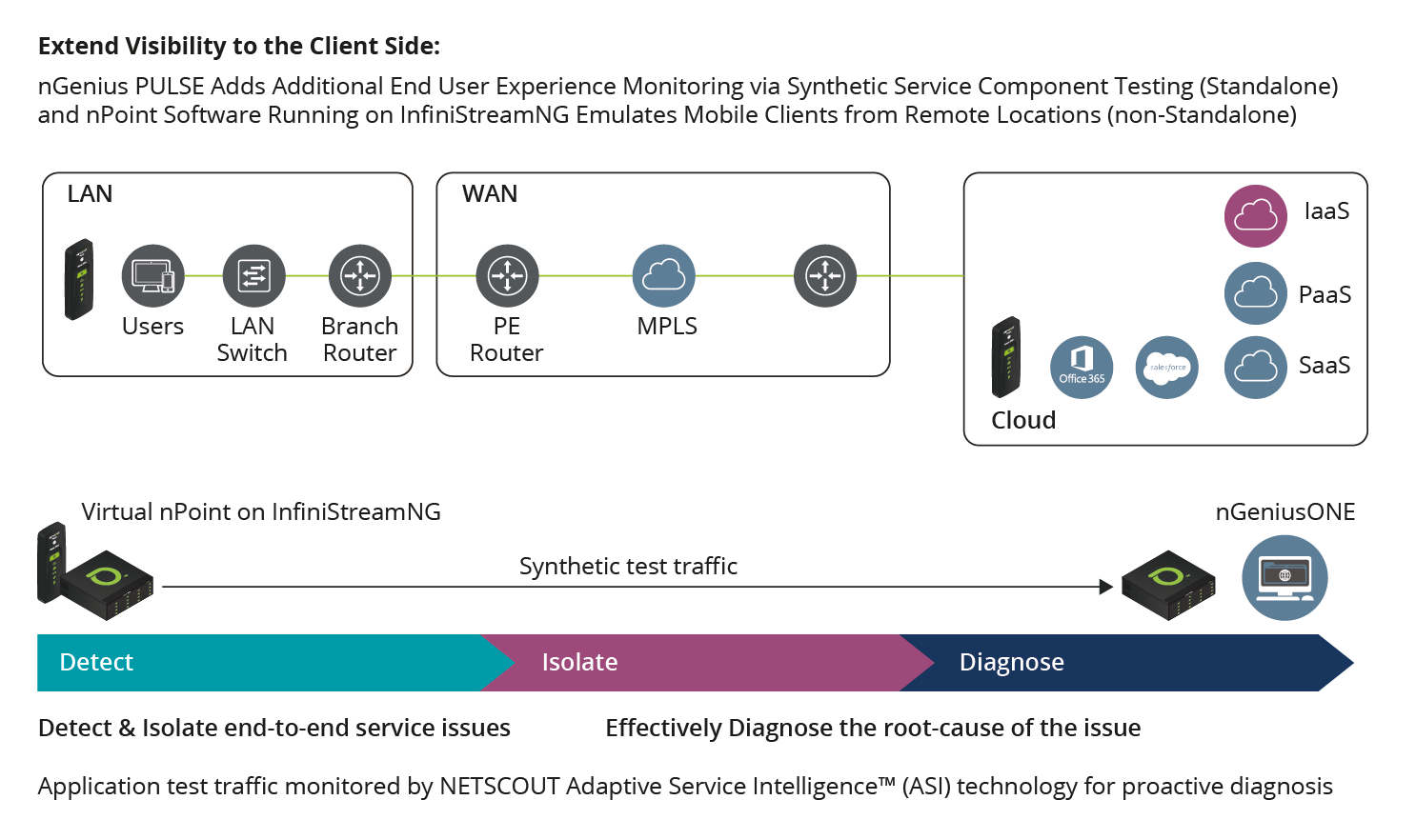 Extend visibility to the Client Side
Extend visibility with nGeniusPULSE and virtual nPoint in standalone mode or nPoint on InfiniStreamNG in non-standalone mode. Combine vSTREAM instrumentation, together with nGeniusONE, to effectively detect, isolate and diagnose performance issues end-to-end.
IT teams can initiate tests for service quality of UX (for example, after a software update) and SaaS. Detect service outages and slowdowns at business locations. Isolate problems to the site, WAN, data center, or service provider. Monitor access to cloud and internal applications, VoIP, and network services.
Solution Brief
Data Center Transformation
Rapid Service Triage and Actionable Visibility for Workload Migration