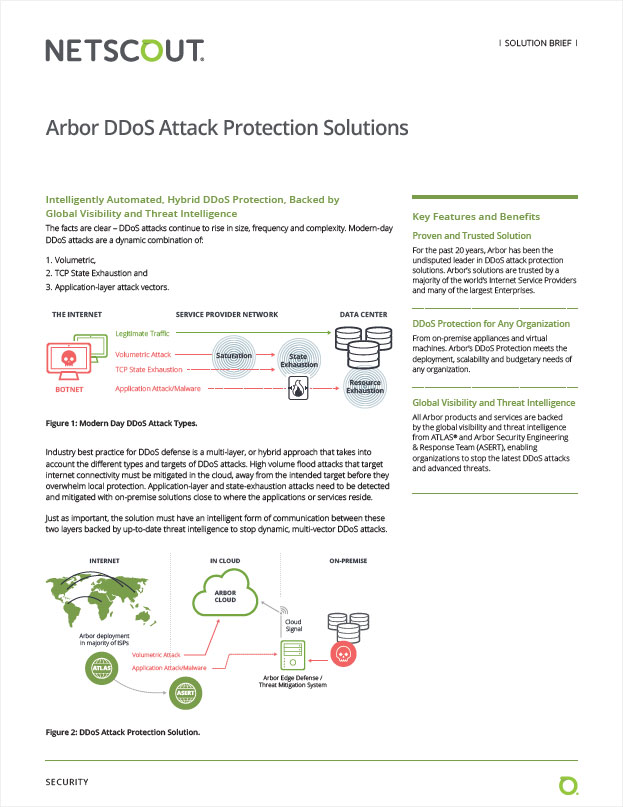 Unlike most other security risks, DDoS attacks can vary in size and complexity to impact organizations of all types, sizes, and complexities. If you are connected, you are at risk.
When a risk like this has so many unknowns, the best approach is a hybrid approach:
On-Premise Protection to provide real-time protection from small attacks and application-layer attacks.
Off-Premise/Cloud-Based Protection to support volumetric attacks designed to saturate your internet capacity.
Cloud Signaling to communicate from on-premise solutions to off-premise technologies to re-route traffic to the cloud.
This solution provides an overview of the Arbor technologies from NETSCOUT, and how they can protect any organization against any type of DDoS.