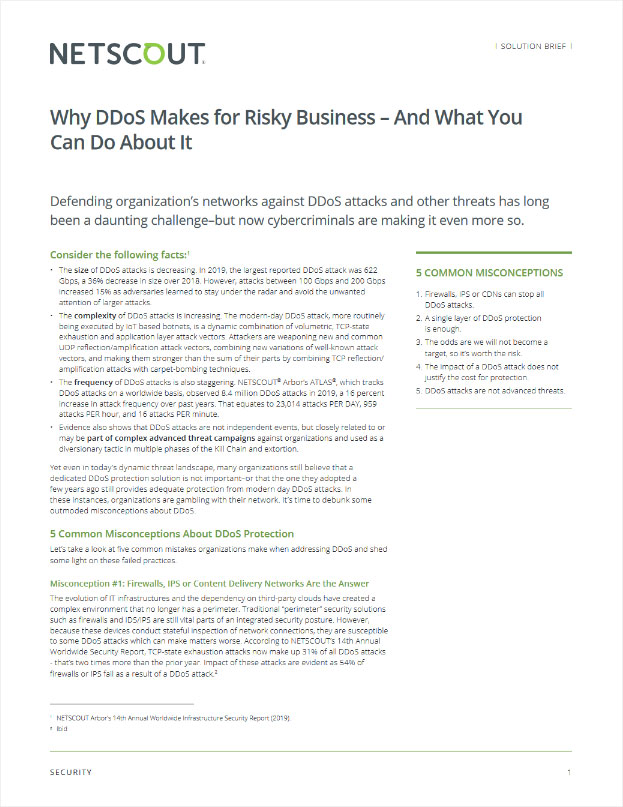 The risk of exposure to a DDoS attack is continuously high yet organizations still have many misconceptions about these threats and how to be protected. With the ever-changing landscape of business continuity, being prepared has never been more critical.
Learn more about these misconceptions and the risks they can have on you. In this brief you will learn:
The ever-growing threat of DDoS attack has evolved over the years.
There are five key misconceptions about how to protect from DDoS attacks.
Arbor solutions can address the threats while belaying these five misconceptions.
Download the brief to understand how DDoS attacks may impact your business, and how you can address the risk with NETSCOUT.