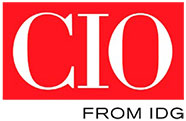 Sponsored by NETSCOUT
Smart Data: Maximum Visibility Minimizes Risk and Drives Digital Transformation
It can often be difficult to discern from a security or network problem at first blush," says Russ Currie, vice president of enterprise strategy at NetScout. "We get the right information to the right person at the right time for network ops and security ops. We transform packet data in a consistent manner, regardless of how it's collected. And we present that view in a single pane of glass across any deployment model.
The modern enterprise is dealing with more data than ever and maintaining a high level of visibility into that data is critical to ensure optimal security and efficient operations. Application performance and security threat information is coming from data centers, multiple private and public clouds, and third-party networks and systems. With all this disparate technology, the one constant is the communications between applications and infrastructure. Now is the time to act.
Visibility Without Borders provides a deep understanding and comprehensive monitoring of all applications and services and their dependencies. It helps enterprises distill issues in real time, regardless of the type of cloud platform or service architecture. This level of seamless data visibility is fundamental to driving the digital transformation for the world's largest companies and government agencies.
Begin by reviewing these important perspectives.
To LEARN MORE, please read here: