Service Provider
Gain knowledge from industry experts, your peers, and NETSCOUT teams on the data explosion and technology innovations helping service providers make informed decisions about their network.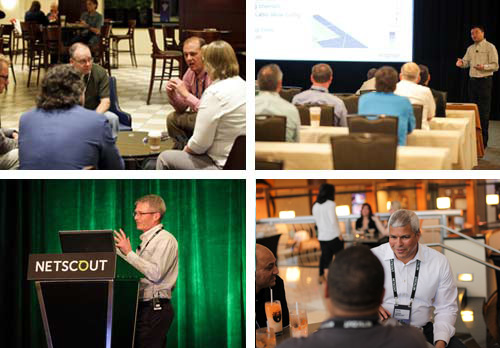 Key Topics for Service Provider Customers Include:
Big Data analytics supporting CSP strategies
Virtualization: assuring full visibility within network troubleshooting
Innovative and best practices around video, data and voice
Delivering actionable intelligence with IoT
Take advantage of your WiFi networks
The RAN outlook as networks move to 5G
Monitoring the Set Top Box for user experience
Maximizing the Value of Tool Consolidation
Managing OPEX and CAPEX: Make Money, Save Money
NETSCOUT's product roadmap
Justify Your Attendance
Download and Customize Your Request to Attend
Your attendance and participation at NETSCOUT's ENGAGE 17 technology summit will pay for itself and then some. And if you need help demonstrating the value with your manager, we have done some legwork for you with our customizable manager and justification letter.
Download Justification
Download Manager Letter