Security
Arbor Networks, the Security Division of NETSCOUT, is bringing users together for a unique opportunity to assemble with both industry peers and Arbor personnel at ENGAGE 17. Attendees will have the opportunity to learn Best Practices, participate in hands-on training and wargaming in battling DDoS and Advanced attack campaigns, understand product roadmaps, and hear directly from both Arbor leadership and peers how as an industry we are fighting the latest threats to our networks and businesses.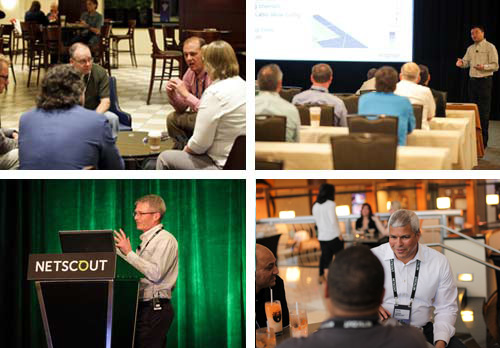 Key Topics for Security Customers
Immersive technical certification courses for Arbor APS (DDoS) and Spectrum solutions
Get Hands-on practice responding to DDoS attacks with our DDoS wargaming labs
Develop Incident Response (IR) skills with our Spectrum IR game sessions
Roadmap review across the entire Arbor product portfolio with our Product Management team
Gain insight into the latest threats to your businesses and the availability of your applications and networks
Identify clear strategies in response to the latest threats we all hear about in the news
Understand how Hybrid environments incorporating the cloud can build multi-layered defenses for your network
Justify Your Attendance
Download and Customize Your Request to Attend
Your attendance and participation at NETSCOUT's ENGAGE 17 technology summit will pay for itself and then some. And if you need help demonstrating the value with your manager, we have done some legwork for you with our customizable manager and justification letter.
Download Justification
Download Manager Letter