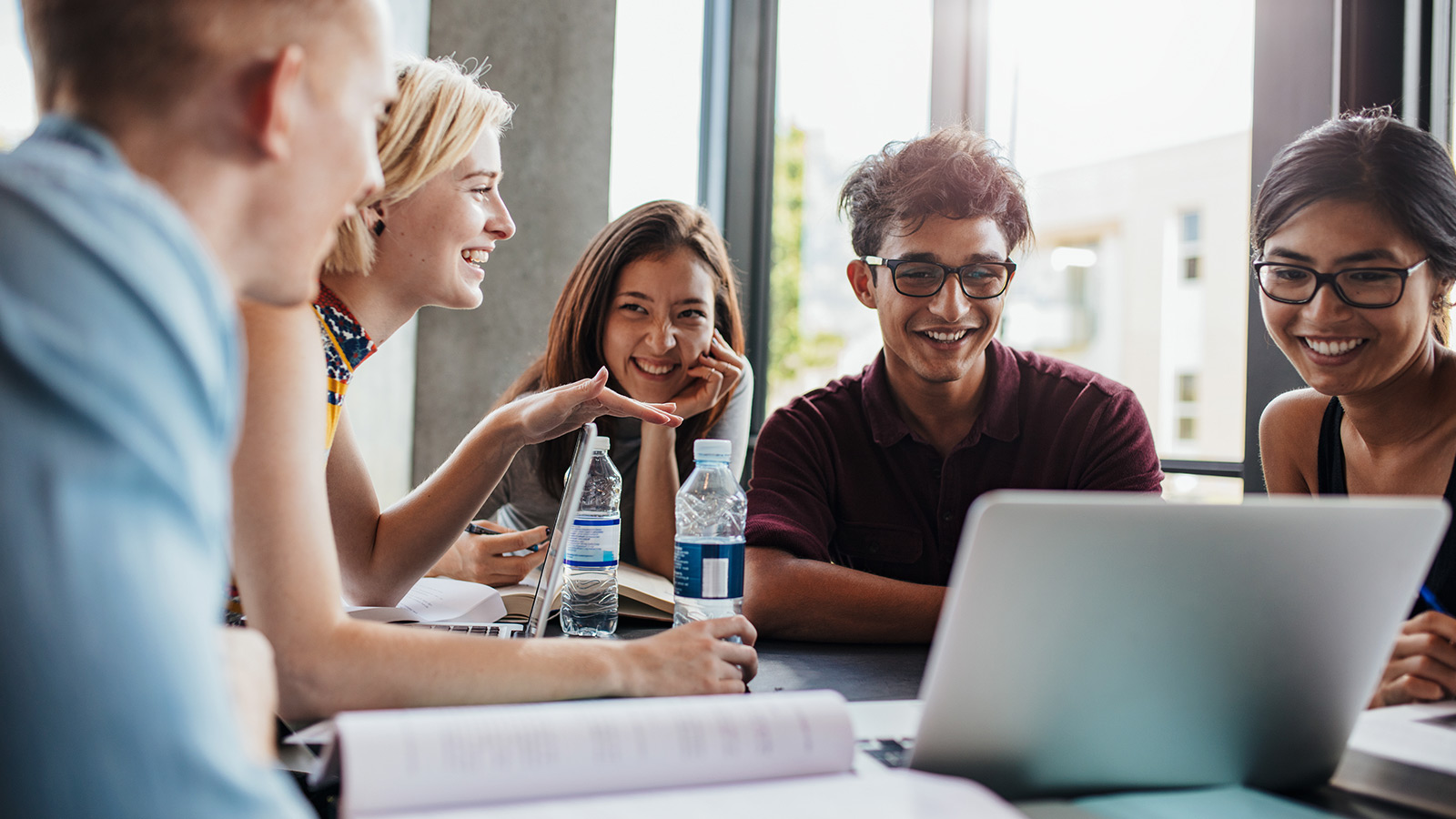 As guardians of the connected world, NETSCOUT wants to provide support to Cybersecurity, Information Technology, and Computer Science undergraduate/graduate programs ("Qualifying Programs"). NETSCOUT's support will be provided in the form of 3 monetary grants to be provided to higher education institutions for the purpose of funding scholarships for students pursuing a degree in a Qualifying Program.
NETSCOUT's contribution aligns with our core value of protecting the connected world. As guardians, it is our duty to support and prepare the next generation of cybersecurity professionals (guardians) as they transition into a workforce that dramatically needs personnel.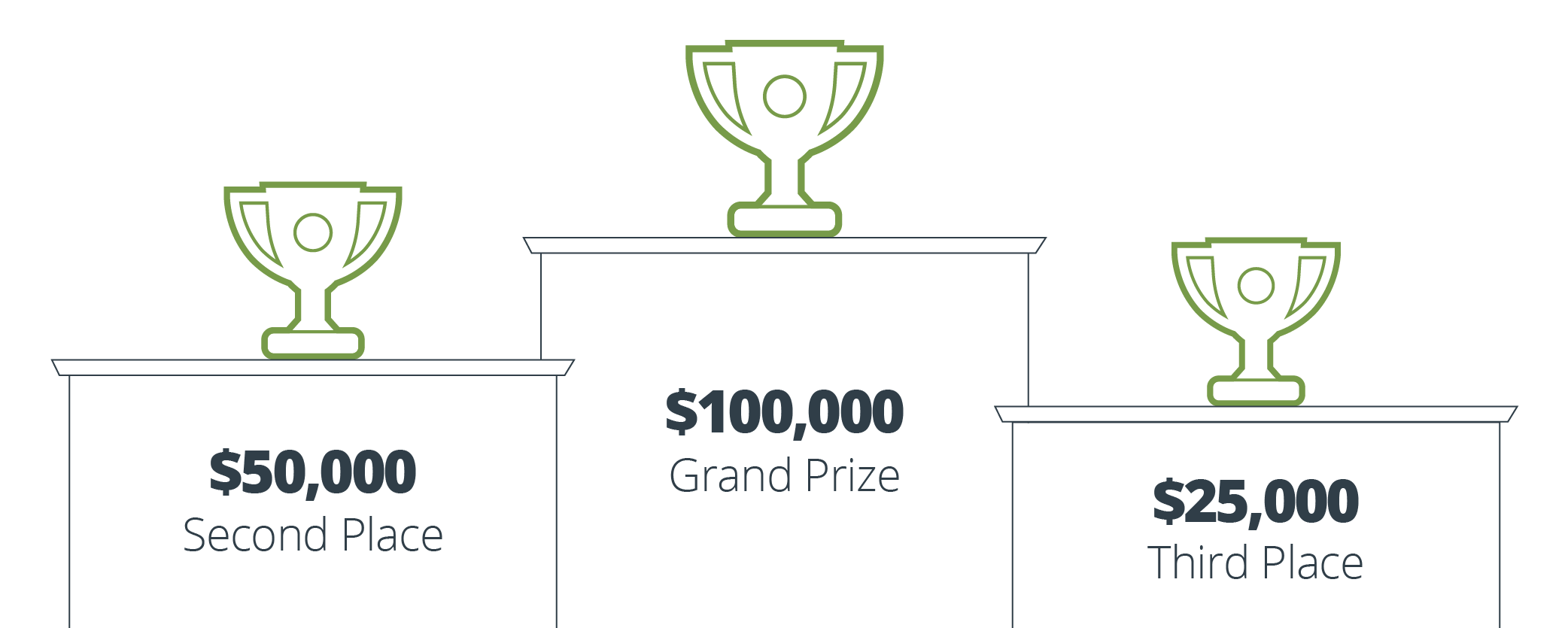 How To Vote - Calling all alumni, faculty, parents and students!
Individuals can nominate the school of their choice by sharing on social media.
Leave a comment on one of our contest post with your school hashtag and #SchoolofGuardians. It's that easy.
Related Info
FAQs
Q: What is this program?
A: Student loan debt is crippling the next generation of Guardians and we are here to help. To support future Guardians in their academic endeavors we are looking to award three (3) higher education institutions scholarship grants valuing up to $100,000. As Guardians, it is our responsibility to protect the connected world and its future. We are looking for schools to create the next generation of guardians.
Q: When does voting start? When does it end?
A: Voting Starts: January 10th, 2022 and Voting Ends: April 1st, 2022
Q: When will the winning schools be notified?
A: Winning schools will be notified via email on or around May 1, 2022
Q: Does it cost money to participate?
A: No, voting is free. No purchase necessary.
Q: Do you accept other ways to vote?
A: No, you must vote through social media (Facebook/Instagram, Twitter, LinkedIn)
Q: What Schools/Universities can win?
A: All Schools/Universities physically located within the United States of America are eligible for this contest.
Q: What are the funds to be used for?
A: Funds are to be used to provide scholarships within applicable academic programs.
Q: What year can the money be used in?
A: Fall 2022
Terms and Conditions
No Purchase or payment of any kind is necessary to participate.
The following program is governed by these terms and intended for participation in the 50 United States and the District of Columbia only and shall be construed and evaluated according to United States law. By voting for a Qualifying Institution and, as a Qualifying Institution by accepting a grant, you acknowledge and agree to be bound by all of the terms and conditions stated herein.
Void where prohibited.
Eligibility to Receive Grants: The NETSCOUT 2022 School of Guardians Scholarship Program (the "Program") brought to you by NetScout Systems, Inc. located at 310 Littleton Rd, Westford, Massachusetts 01886 ("Sponsor") is open only to colleges and universities which, as of the last day of the Program Period meet all of the following eligibility criteria ("Qualifying Institutions"):
Receive a minimum of 1000 Eligible Votes.
Are accredited colleges or universities in good standing located in the United States.
Offer an undergraduate or graduate major in one or more of the following programs: Cybersecurity, Information Technology, and Computer Science ("Qualifying Major").
Agree to use the grant solely for the purpose of a scholarship to one or more students who:

are pursuing a degree in a Qualifying Major;
belong to a historically underrepresented demographic in such Qualifying Major; and
qualify for financial assistance
Eligible Votes: Eligible Votes are those votes that are captured by NETSCOUT's social listening tool and that conform with the templates in section 3, below. Persons voting must be legal residents of the United States and 18 years of age or older as of the date their votes are submitted in order for their votes to qualify.
How to Vote: To vote, share content on social media platforms (Twitter, LinkedIn and/or Facebook) as follows:
Twitter. Tweet: "I am voting for #[FullSchoolName] for the @NETSCOUT #SchoolOfGuardians Contest."
LinkedIn. Post: "I am voting for #[FullSchoolName] for the @NETSCOUT #SchoolOfGuardians Contest."
Facebook. Post: "I am voting for #[FullSchoolName] for the @NETSCOUT #SchoolOfGuardians Contest."
You may also enter by including "#[FullSchoolName]" in a comment on NETSCOUT contest social media on Twitter, LinkedIn or Facebook.
The Program hosted by NETSCOUT is in no way sponsored, endorsed, administered by, or associated with Twitter, LinkedIn or Facebook.
The Program Period: The Program begins on January 17, 2022 at 9:00 a.m. Eastern Standard Time ("EST") and ends on April 1st, 2022 at 5:00 pm PST (the "Program Period").
Grant Recipient Selection and Notification: At the end of the Program Period, the three Qualifying Institutions with the most Eligible Votes will be selected as recipients of Grant Awards as outlined in Section 6, below. Selected grant recipients will be notified by email or by any other means at the sole discretion of Sponsor on or around May 1, 2022. Each grant recipient will be required to execute and return an affidavit of eligibility and, where lawful, a publicity release within thirty (30) days of attempted notification. If a potential grant recipient: (a) is found to be ineligible or not in compliance with these Terms and Conditions for any reason; (b) declines the opportunity to receive a grant; or (c) is not able to be reached through reasonable notification efforts, as determined in the sole discretion of Sponsor, that potential grant recipient will not be awarded the grant and an alternate Qualifying Institution may be selected.
Grant Awards: Three (3) one-time grants will be provided to the Qualifying Institutions that garner the most votes, as follows:
One grand prize award: $100,000
One second place award: $50,000
One third place award: $25,000
The selected Qualifying Institutions are solely responsible for all expenses related to the grants. By accepting the grant, the selected Qualifying Institution gives permission to Sponsor to use the selected Qualifying Institution's name for purposes of advertising without further compensation unless prohibited by law.
The total number of Eligible Votes received determines the odds of winning.
General Scholarship Conditions and Administration: The total value of all scholarships is $175,000. Awards are limited to one (1) grant per college or university. Sponsor reserves the right to award less than three grant awards and more or less than $175,000 in grants based on available resources and as determined in its sole discretion. The decisions of Sponsor are final and binding in all areas relating to this Program. Grants are non-transferable and no substitution is offered.
Limitation of Liability: Sponsor is not responsible for incorrect or inaccurate information in connection with this Program, whether caused by Internet users or by any of the equipment or programming associated with or used in the Program or by any technical or human error which may occur in the processing of votes. Sponsor is not responsible for computer system, email, phone line, hardware, software or program malfunctions, or other errors, failures or delays in computer transmissions or network connections that are human or technical in nature.
Sponsor reserves the right at its sole discretion to disqualify any individual voter (and his or her vote) who tampers with the voting process. If, for any reason, the Program, in the sole opinion of Sponsor, is not capable of running as planned by reason of fraud, virus, bugs or any other causes which, in the sole opinion of Sponsor, corrupt or affect the administration, security, fairness, integrity or proper conduct of this Program, Sponsor reserves the right, at its sole discretion, to cancel, terminate, modify or suspend the Program.
Governing Law/ Jurisdiction: This Program is governed by the laws of Massachusetts without respect to conflict of law doctrines. Individuals by voting and, Qualifying Institutions by accepting a grant, agree as a condition of participating in this Program, that if any disputes with Sponsor cannot be resolved and if any causes or action arise out of or in connection with this Program, they shall be individually resolved exclusively before a court located in Massachusetts having jurisdiction, without resorting to any form of class action. Under no circumstances in any such dispute shall the participant be permitted to obtain awards for, and hereby waives all rights to, punitive, incidental, or consequential damages, including reasonable attorney's fees, other than participant's actual out-of-pocket expenses (i.e., costs associated with participating in this Program). The participant waives all rights to have damages multiplied or increased.
Privacy Policy: Information submitted with an entry is subject to the Privacy Policy stated on the NETSCOUT website. Click here to read the Privacy Policy.
Agreement to Rules: Individuals by voting and, Qualifying Institutions by accepting a grant, agree to abide by the Sponsor's rules and decisions which are fully and unconditionally binding in all respects. Sponsor reserves the right to refuse, withdraw, or disqualify any entry at any point in Sponsor's sole discretion. Individuals by voting and, Qualifying Institutions by accepting a grant, represent and warrant that they are eligible to participate.
Grant Recipient List: NetScout Systems Inc. will make available upon demand or by post to netscout.com/schoolofguardians a list of grant recipients on or around April 1, 2022.