Inscreva-se já para receber novidades da NETSCOUT sobre continuidade dos negócios.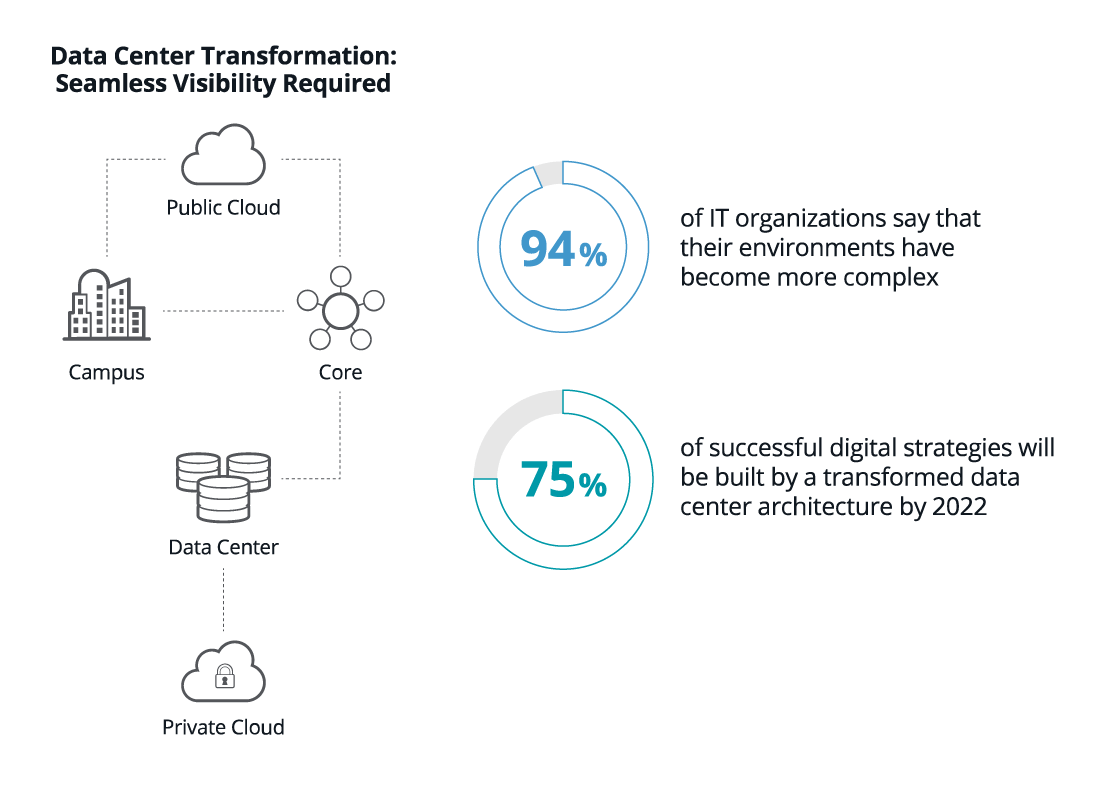 Visibilidade contínua
A migração para uma rede definida por software (SDN) é uma grande transformação para qualquer empresa. A SDN oferece gerenciamento simplificado, segurança, agilidade de provisionamento e economia otimizada no data center.
No entanto, identificar a causa básica das interrupções na SDN pode ser difícil se a equipe de TI não tiver visibilidade econômica ou estiver usando ferramentas específicas ineficientes.
O sucesso da migração e das operações em andamento depende de superar a falta de visibilidade tanto das dependências da aplicação quanto da experiência dos usuários. Os resultados dependem de disponibilidade contínua e de uma experiência de qualidade para os usuários finais. Caso contrário, os negócios podem ficar em risco.
Case Study
Assuring Railway Data Center Transformation Success With NETSCOUT
See how one transportation company met the challenge of Data Center Transformation with NETSCOUT network monitoring and visibility before, during, and after transition.
A solução da NETSCOUT
Veja como uma empresa de transportes superou o desafio da transformação do data center com as soluções de monitoramento e visibilidade de redes da Netscout antes, durante e depois da transição.
Tenha visibilidade em tempo real do desempenho de aplicações e da experiência dos usuários, além da validação da implementação adequada de controles de segurança.
Entenda as dependências de uma aplicação e estabeleça a linha de base do desempenho dele.
Atinja objetivos de experiência do usuário e provisionamento mais rápido e confiável para aplicações implementadas na SDN.
Solucione problemas de aplicações e de redes mais rápido, com visibilidade total dos tráfegos leste-oeste e norte-sul.
Reduza as tarefas manuais e a complexidade da implementação.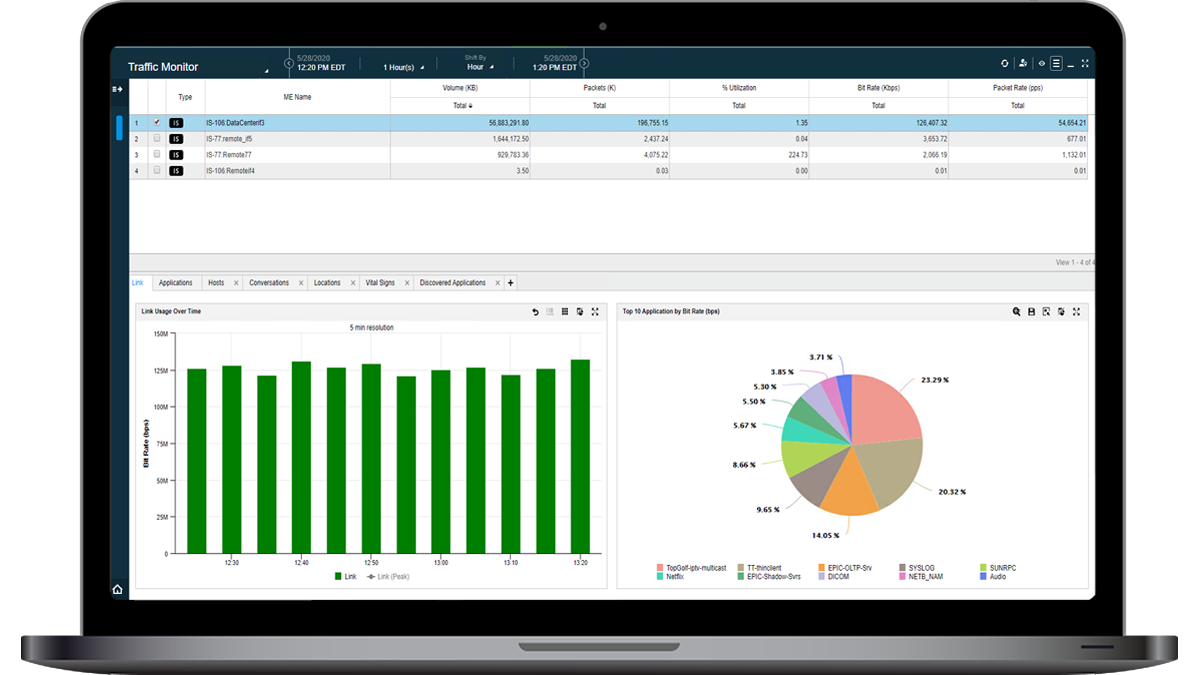 Visibilidade de ponta a ponta
A NETSCOUT desenvolveu uma solução revolucionária para ampliar a eficiência da tecnologia Adaptive Service Intelligence™ (ASI). Essa solução leva a análise de pacotes para além dos data centers tradicionais e do tráfego norte-sul, chegando aos ambientes virtualizados para oferecer informações detalhadas sobre o tráfego leste-oeste. A tecnologia oferece visualizações contínuas que abrangem toda a implementação de SDN e os ambientes de nuvens híbridas e de data centers antigos.
A plataforma nGeniusONE oferece visibilidade completa e incomparável de serviços corporativos, além de fluxos de trabalho contextuais para acelerar a resolução de problemas. Com a visualização abrangente do desempenho das aplicações e da experiência do usuário, o nGeniusONE expõe dependências de serviços subjacentes que ajudam as equipes de TI a gerenciar problemas de integridade, disponibilidade, segurança e experiência do usuário com mais eficiência nas implementações de SDN.
Entre em contato conosco e tenha visibilidade de ponta a ponta hoje mesmo.