Inscreva-se já para receber novidades da NETSCOUT sobre continuidade dos negócios.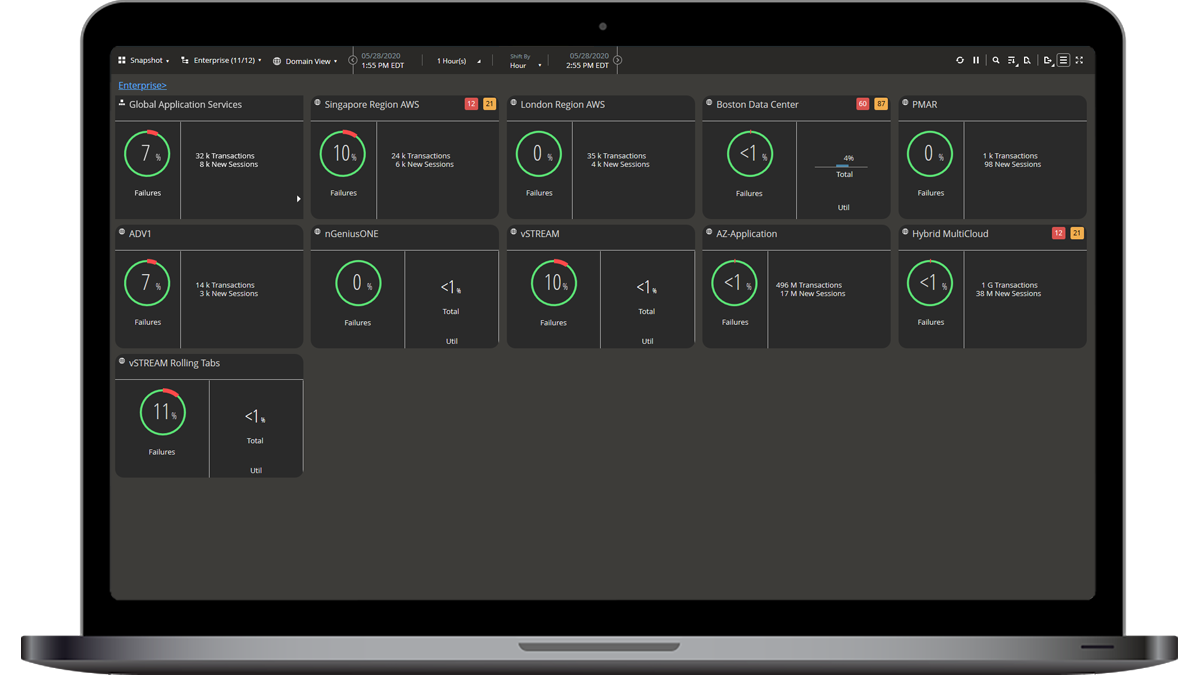 As empresas estão migrando cargas de trabalho de aplicação de data centers próprios e implementando novos serviços corporativos em plataformas multinuvem e em data centers colocalizados para:
Promover agilidade de implementação de aplicações voltadas para os clientes
Aprimorar a acessibilidade dos funcionários às aplicações internas para aumentar a produtividade dos usuários
Adicionar recursos de continuidade de negócios e recuperação de desastres
Converter CapEx em OpEx
A migração para data centers colocalizados também é motivada pelas necessidades de interconexão, já que os ambientes colocalizados oferecem conectividade de alta velocidade entre essas localizações e os serviços em nuvem, especialmente SaaS e IaaS. Os ambientes colocalizados também permitem que as equipes de TI percam menos tempo com o gerenciamento de data centers locais e se concentrem em questões mais importantes para os negócios.
Quick Look
Visibility for Hybrid Cloud
The majority of corporate enterprises today have multi-cloud strategies that support revenue and customer enhancing business services. Greater agility in application introductions and service deployments can only be achieved with high quality service assurance.
Visibilidade sem fronteiras
Com a visibilidade sem fronteiras da Netscout, é possível visualizar todos os ambientes colocalizados e de nuvem híbrida.
Migração para ambientes multinuvem e colocalizados
Agora, a transformação do data center está atrelada a novas considerações sobre como as pessoas trabalham. O planejamento é mais crítico do que nunca, e as migrações para ambientes multinuvem e colocalizados não podem ser adiadas pela transição irrestrita das equipes remotas.
Independentemente da abordagem adotada, o nGeniusONE faz a triagem rápida de problemas que impactam o desempenho em todo o serviço, de aplicações a infraestruturas, interdependências e serviços de desktop. Isso ajuda a equipe de TI a restaurar rapidamente os serviços, oferecendo uma experiência de alta qualidade ao usuário final.
Visibilidade inteligente de ambientes multinuvem e colocalizados NETSCOUT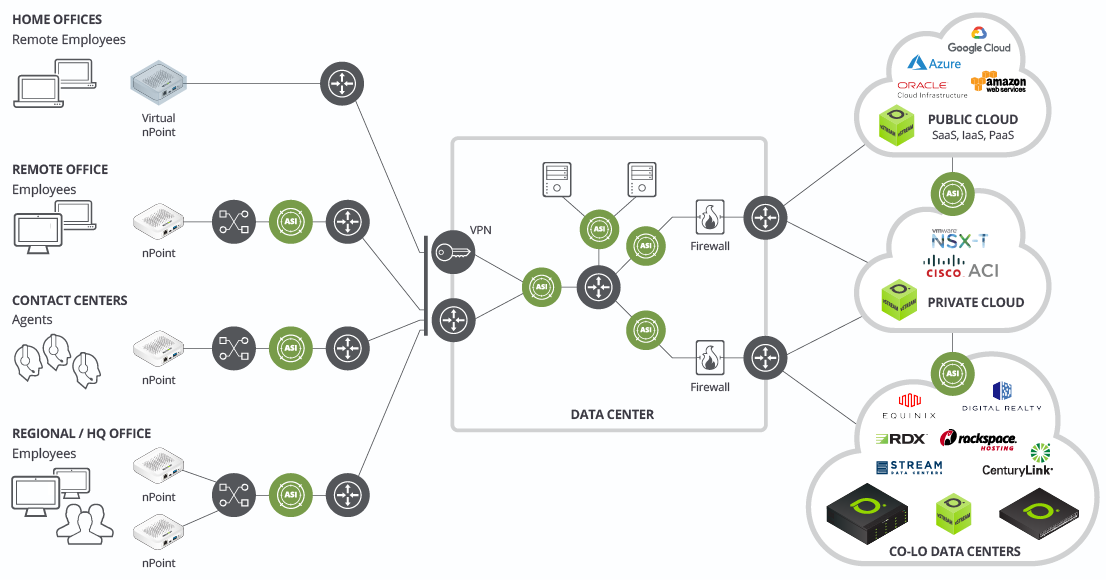 Entre em contato conosco para aprimorar já o desempenho.