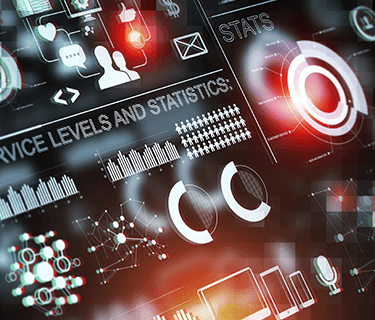 nGenius 3900 Series Packet Flow Switch
For Test Optimization
WHAT'S NEW   |   3900  |   TestStream  |   Horizon
Meet the demands of complex test lab environments
Today's rapidly evolving test lab environments are placing significant demands on your organization. You need to simultaneously improve resource utilization and reduce test cycle time, while saving on capital and operational expenditures.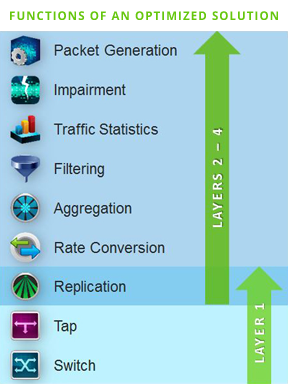 Efficient lab management challenge
As test lab configurations become increasingly complex, the time required to manage them can grow exponentially. Many companies are consolidating test labs, moving to a service-oriented approach in order to share resources across multiple organizations, making efficient lab management a significant challenge.
NETSCOUT offers solutions to satisfy a wide variety of Test Lab Optimization needs, from Layer 1-only requirements to a robust solution offering Layer 1 matrix switching along with Layer 2-4 intelligence in a single chassis.
Optimize test lab operations
The nGenius 3900 Series Packet Flow Switch (PFS) optimizes test lab operations by combining Layer 1 matrix switching with unique Layer 2-4 intelligence, all in a single, centralized platform managed by our TestStream Management Software. The nGenius 3901, 3903, and 3912 chassis options allow for scalability and flexibility with optical-electrical-optical blades (OEO) that support a wide range of interfaces and a combination of Layer 1 switching with higher level intelligence for managing network topologies in test labs. Blades are interoperable across the chassis options and can be added as lab capacity requirements increase to support various test lab automation infrastructure solutions.
nGenius 3900 Series PFS
Integrated Layer 1-4 intelligence in a single hardware platform
Scalable from 16 to 576 OEO ports per chassis
All-optical shelf options with 96 and 192 duplex ports of single mode fiber
Simple deployment using flexible chassis options and interoperable blades
Hybrid electrical & all-optical switch fabric with no cross-talk
Low latency for time sensitive applications
Redundant, modular systems designed for high availability
For all-optical needs, the nGenius 3900 OS-96 and OS-192 support 96 or 192 duplex ports of single mode fiber connectivity. The OS-96 and OS-192 are both data-rate and protocol transparent, and offer near-zero latency for time-sensitive applications.
nGenius 3900 All-Optical Solutions
Many operations that previously required manual intervention, physical topology changes, or additional equipment can now be implemented remotely and in a fraction of the time. As a result of our highly scalable architecture, coupled with blades that interoperate across the chassis family, the nGenius 3900 series packet flow switch supports a "pay-as-you-grow" model for the ultimate in flexibility.
Products you can trust
NetScout understands the challenges test lab professionals face in today's evolving, complex test lab environments. Let us show you how our nGenius 3900 series packet flow switch can help you address your immediate test lab needs and your long-term objectives.
Resources
…
Solution Briefs
Case Studies
Quick Looks
Data Sheets
Webinars/Video