RETHINK YOUR SECURITY ARCHITECTURE
SANS Report: Building the Network Security Architecture for the Future
If you had a clean slate and ample budget, how would you develop the ideal network security architecture?
Read the insights from SANS in this new report.
2017 Network Security Brief
Arm yourself in the battle for network security with this 2017 Network Security Brief based on SANS research.
SANS Network Security Infrastructure Report
Industry trends and best practices for optimized security and visibility.
Network Security Infrastructure Webinar
Industry trends and best practices for optimized security and visibility
SEE HOW NETSCOUT CAN HELP
Understand the drivers behind the challenges
Reduce performance impact
Most respondents (86%) use active network security devices despite concerns over diminished application performance, potential outages and latency. Many (48%) turn on 50% or fewer of available features, citing performance concerns. NETSCOUT can help you eliminate blind spots and achieve deep visibility at scale. See how we help customers de-risk security deployments in this 3-minute video.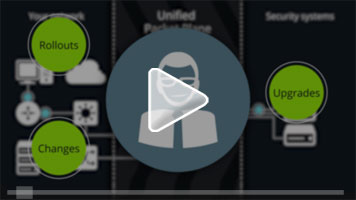 Optimize your POCs
Another finding was that almost all respondents (94%) conduct at least one network security proof-of-concept (POC) per year. Using NETSCOUT's packet flow system (PFS) technology, test proposed solutions under real-world conditions using copies of production traffic. Learn how in this white paper: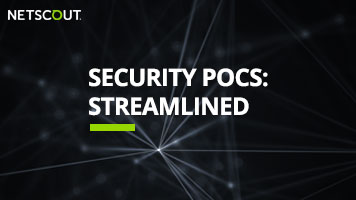 SANS 2017 SECURITY OPERATIONS SURVEY REPORT
Organizational SOC capabilities are expanding, but there are opportunities to improve security operations by increased SOC and NOC collaboration—enabled via a unified visibility plane.
Read more in this latest report.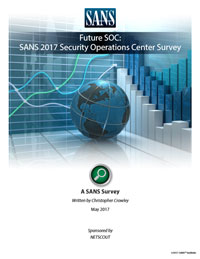 Why NETSCOUT?
NETSCOUT packet flow systems solve the problem of visibility into your packet flows, whether you are a network architect or a security professional. No matter whether you need packet flow visibility for service assurance or cybersecurity, choose wisely. Choose NETSCOUT.
Unlike other solutions, NETSCOUT nGenius packet flow systems are equipped with programmable hardware, enabling them to perform at line rate with no bottlenecks. Learn about the value of this high-performance packet processing resource in the video below:
Packet Visibility at Scale
5 reasons to choose NETSCOUT
for cybersecurity visibility