Other Packet Broker Products
Flexibility and performance for aggregation and inline security.
Flexibility and Performance for Aggregation and Inline Security
Optimize your service assurance and cybersecurity deployments so that you can spend less time adding, testing and managing your monitoring systems. Easily scale packet visibility with pMesh™, NETSCOUT's self-organizing mesh technology. Gain visibility and access with interfaces that range from 10 Mbps copper to 10 Gbps fiber—always at line rate.
v16x8 Distributed TAP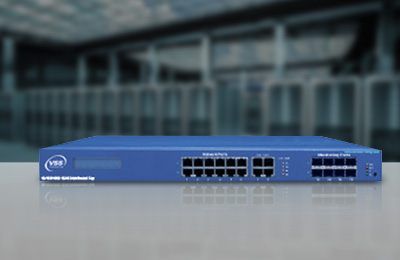 Powerful Functionality in a Small Form Factor
Provides the functionality of larger packet broker models in a small form factor. Supports 10/100/1000 Mbps copper interfaces.
Contact NETSCOUT
Please complete this form to contact NETSCOUT.