Free Webinar
Better Packet Visibility Is Possible
This webinar is for those who need visibility into virtualized network environments, transitioning from passive to active security systems, or are struggling with visibility into network traffic with a variety of protocols.
This webinar, featuring analyst Zeus Kerravala of ZK Research, discusses how to use unified packet visibility to get better business assurance, a powerful combination of service assurance and security.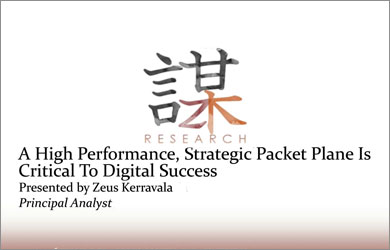 Discover the Path to Optimized Packet Visibility
Watch this webinar and learn:
How to gain visibility into virtualized environments
The best ways to transition to active security
Tips for navigating protocols and other visibility roadblocks
Learn how to continuously monitor real-time traffic across all of the technologies used to deliver business services. Watch now.
RECOMMENDED RESOURCES
Visibility for Dummies Webinar