Free eBook
Achieve Complete Security Visibility
As security threats grow in scope and volume, network architects and business leaders increasingly face the need to ensure complete and timely security visibility down to the packet level. This book shows you how architecting a modern security visibility network infrastructure can help your business adapt to new threats, lengthen the usefulness of your current security system investments, and enhance uptime and availability to drive business assurance.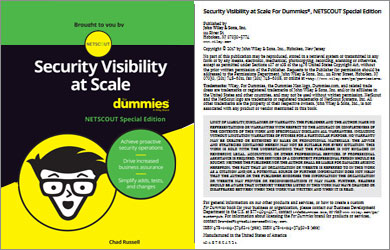 Everything You Need to Get Started
Download now and discover:
See the entire threat landscape
Understand security visibility basics
Create deep packet flow visibility
Support both inline and out-of-band systems
Optimize packet flows
Explore security visibility use cases
Ask the right questions about visibility
Begin your journey towards optimized visibility today. Register for your free eBook now!
RECOMMENDED RESOURCES
Protecting Sensitive Data
Packet Visibility at Scale