Request a Free Demo
Discover the Benefits of Advanced Packet Flow Switching
Reduce costs, workloads, and risks by gaining 100 percent packet visibility across your network. Easily test, add, or change your security systems to stay on top of cybersecurity threats. With the nGenius packet flow switch, deploy active, passive or active inline security system chains in your infrastructure, without network disruption. Features such as fail-safe active security enforce your organization's security policies, even during a power loss.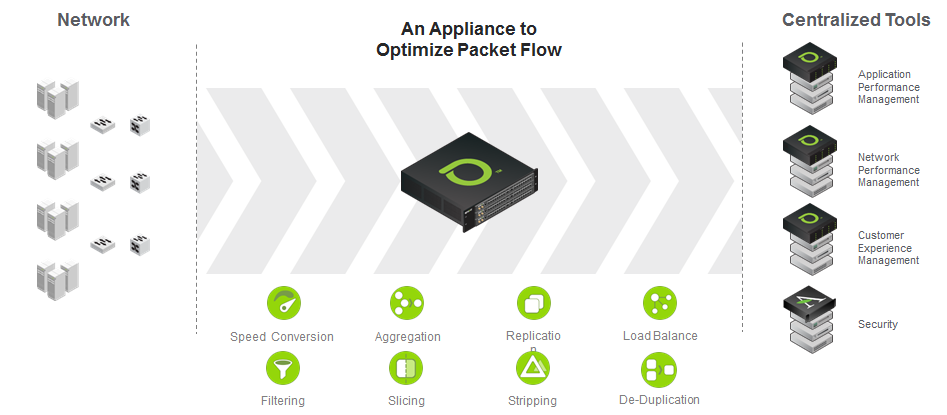 Simplify operational complexity
Enhance efficiency of security systems
Easily scale your visibility plane with self-organizing mesh architecture
Add, test, and change security systems without network disruption
Filter and forward only the traffic of interest to each monitoring or security system
Manage a variety of network protocols, including encrypted packets
Buffer and mitigate issues resulting from bursty traffic conditions
Network Visibility. Optimized.
NETSCOUT nGenius Packet Flow Switches (PFS) optimize the flow of traffic from the network to the security systems and monitoring tools. These appliances collect and organize packet flows—creating a unified packet plane that logically separates the network layer from the tool layer. Our customers use packet flow switches to optimize and scale both their service assurance platform and cybersecurity deployments so that they can spend less time adding, testing and managing their tools.