Free Webinar
64% of companies know the key to better network performance. Are you one of them?
System reliability has become critical. The cost of failure for the average enterprise can easily reach $60 million annually. In this latest webinar from IHS Technology, Boosting Network Security and Resilience Through Better Monitoring, you'll learn how a strategic packet plane approach can enable better service assurance and cybersecurity.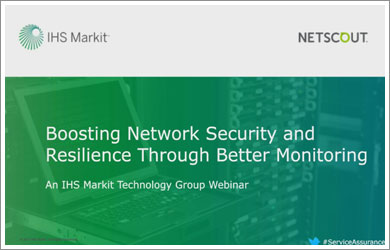 Everything You Need for Improved Security
Register for this webinar and you'll also get:
Real industry use cases
Insights into market trends
Helpful monitoring infrastructure tips
1/3 of companies don't know how to optimize their network performance. You don't have to be one of them. Watch now.
RECOMMENDED RESOURCES
The Value of Middleware
Visibility for Dummies Webinar