Tech Short
Get the Most out of Your Tools
Discover how NETSCOUT packet flow systems help you ensure your security appliances are functioning properly, and how to design for high availability with load balancing capabilities.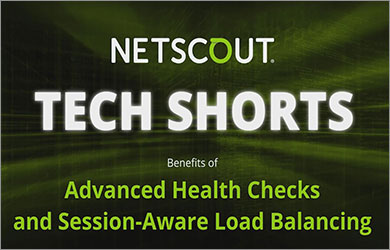 Maximize Efficiency and Security in Your Network
In this brief 5-minute tech short, see how advanced health checks and load balancing enable you to:
Ensure security appliances are functioning optimally
Achieve failover or better operational efficiency of your tools
And much more…
Uncover the path to a safer and more effective network. Watch now.
RECOMMENDED RESOURCES
Benefits of Tool Chaining