APIs Recurring Theme in Digital Transformation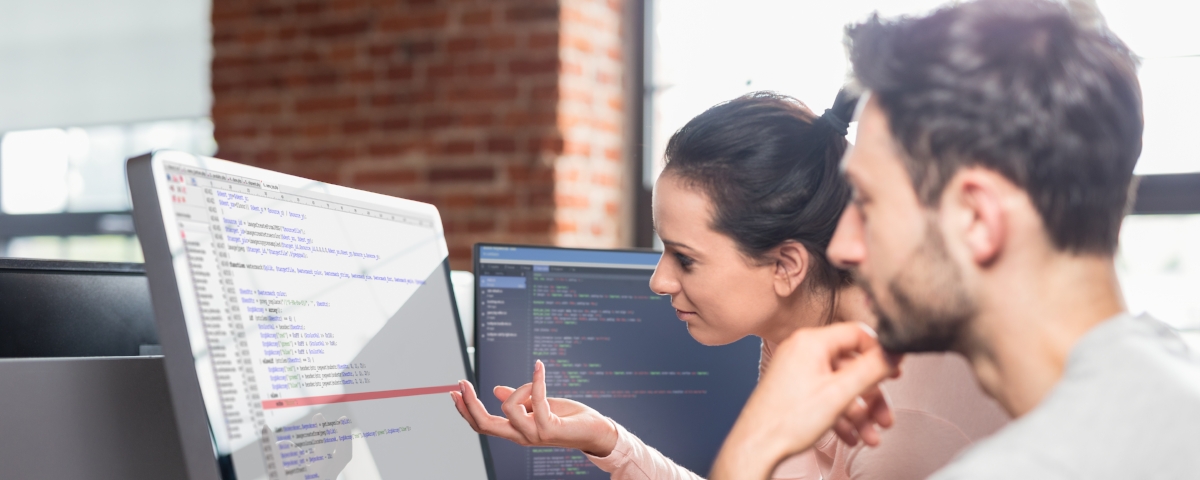 NETSCOUT's

take

...
APIs are certainly nothing new when it comes to software development. But APIs have taken on a strategically important role when it comes to supporting new business models and delivering massively scalable applications and services. One can go as far as to claim that APIs are synonymous with agility in the digital economy. As each business goes through its digital transformation, APIs add complexity and can impact service performance, particularly in a hybrid IT environment. Pervasive visibility on-premises and in the cloud is needed to gain insights anywhere along the service delivery path.
APIs are the driving force behind successful digital transformations. They're enabling growing numbers of digital strategies, offering companies "off-the-shelf" tools to build new technologies. Amid a culture of rapid change, APIs give firms leverage.
APIs are the public portals developers use to access data from external services. It's how different websites and apps interlink behind the scenes, allowing you to get a ride from Uber when you talk to Siri or share a photo to Twitter when you post it on Instagram.
APIs are also being used for enterprise software. As digital transformation takes hold, APIs are rising to prominence as a driving force of the trend. For digital industry to flourish, data needs to be able to flow between different services. If everything is siloed off, insights into the data are limited. It's only when platforms interlink that their true value becomes apparent.
It's a lesson digital providers have already learned. APIs have allowed incumbent tech firms to become dominant in their market. Apps such as Slack soared to popularity because of their API.
In the case of Slack, the wealth of third-party integrations available allows companies to use the messaging app as a hub for their business. Slack's API works with virtually all other enterprise tech solutions, turning the barebones chat app into the centre of an organization's digital collaboration.
APIs are now transitioning into an even grander role. Forward-thinking businesses are realizing the opportunities that APIs can offer. By opening up data pools and encouraging sharing, services can be stimulated into more rapid scaling. The "Slack effect" could ripple across industries from energy through to retail.
There are challenges to overcome though. One of the biggest issues is the cultural shift required for an API to be endorsed by a company. Businesses coming from a non-digital background may struggle to view an API as an asset. It might instead be regarded with a measure of suspicion. The value in offering public access to a carefully curated data pool could be overlooked or misinterpreted, particularly as APIs are always-on and can't readily be disabled.
Companies also have to actively maintain their APIs. Security risks need to be addressed, the API has to be updated to match platform changes and documentation must be published to help third-party firms utilize the resource. The demands of these tasks aren't trivial. Keeping a large-scale API online could consume more resources than a company initially allocates.
The results can be worth it though. A MuleSoft study in 2016 found one-third of large organizations with over 100,000 employees generate over $10 million in annual revenue from their APIs. Uptake is growing, with 35 percent of organizations who don't already have an API intending to implement one.
As digital disruption increases, interoperability with different services and platforms will be critical to individual success. Alone, a company's data pool is limited. Only when it's combined with data pools from across the digital economy does it hold true value to external stakeholders. In many ways, APIs are the gatekeepers to digital, offering new firms a helping hand while ensuring they contribute back into the API economy.
This article was from Digital Journal and was legally licensed through the NewsCred publisher network. Please direct all licensing questions to [email protected].
By having end-to-end visibility of the entire IT environment, with solutions that deliver real-time insights into service, application, and infrastructure performance, businesses from any vertical industry can confidently exploit new digital innovations that include APIs and provide a seamless and targeted customer experience, every time. Wire data can be turned into smart data to gain actionable insight to quickly triage service performance and get to the root cause of any problems impacting the digital business. To learn about accelerating digital transformation, click here. ~ Ron Lifton, Sr. Solutions Marketing Mgr., NETSCOUT